Name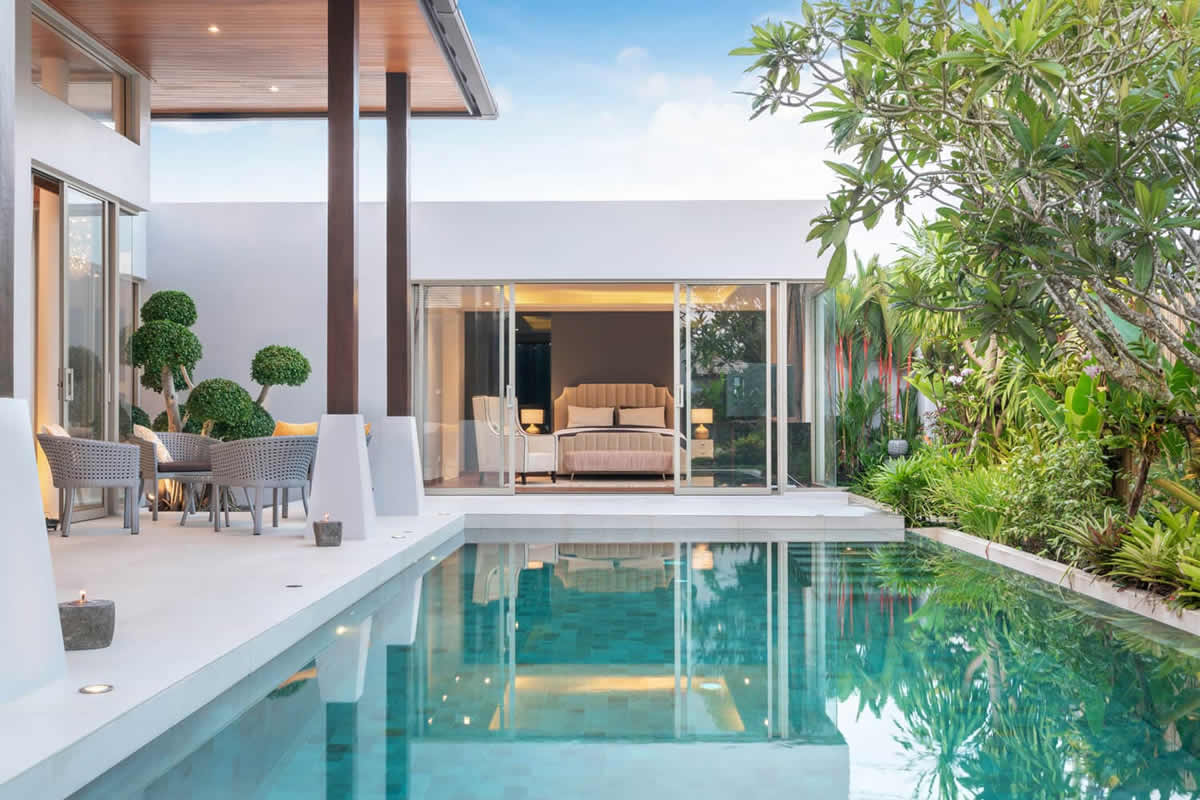 Are you looking to establish a relationship with a quality and reliable pool cleaning service? Taking care of your pool's maintenance needs requires you to have equipment, chemicals, and tools on-hand for when you need them. This can take up storage space and rack up expensive bills. As a company that specializes in pool service in Winter Park, we understand the time commitment and difficulty that pool maintenance can have on pool owners. We take away this stress t...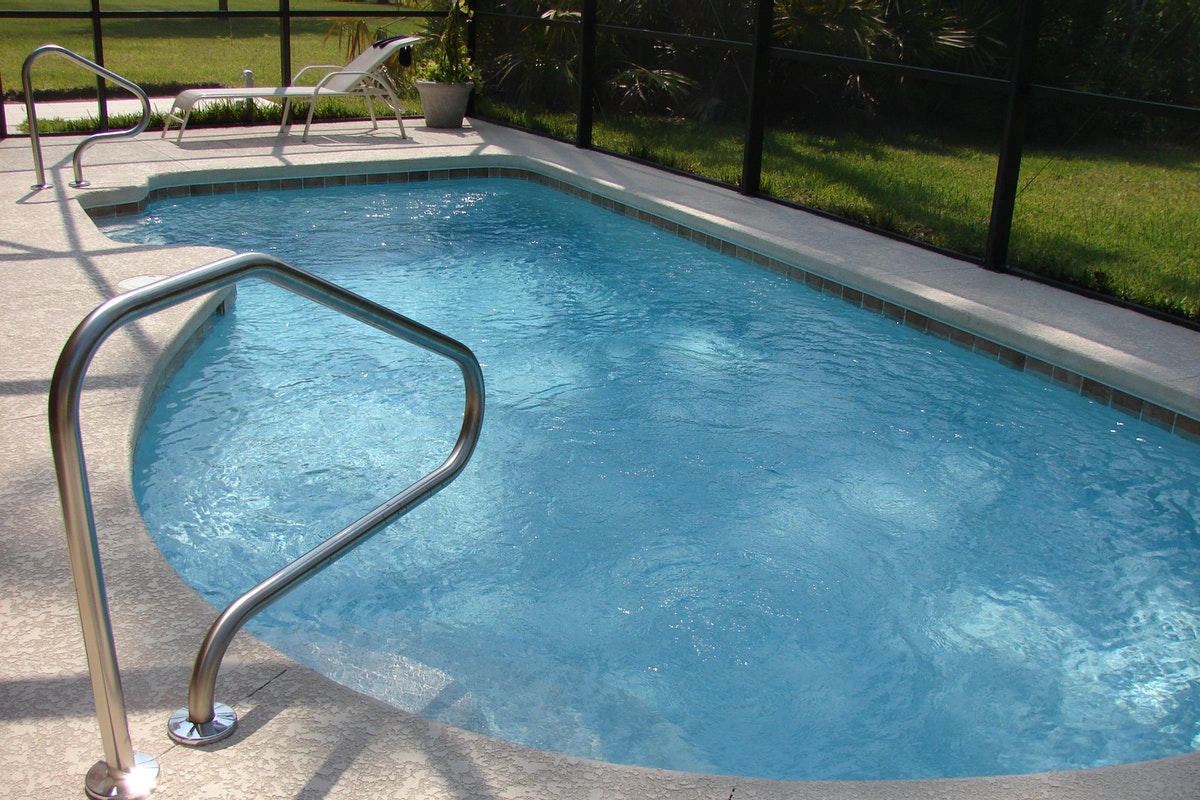 Are you considering adding a swimming pool to your Florida backyard? Living in Florida can be hot, and you might be tired of spending your days at public pools or lugging beach chairs to the shore. If you want to have swimming pool that is customizable and meets a range of budgets, you should consider installing an in-ground pool in your backyard. . As a pool service in Orlando, we help many clients maintain and care for their in-ground pools. There are a few rea...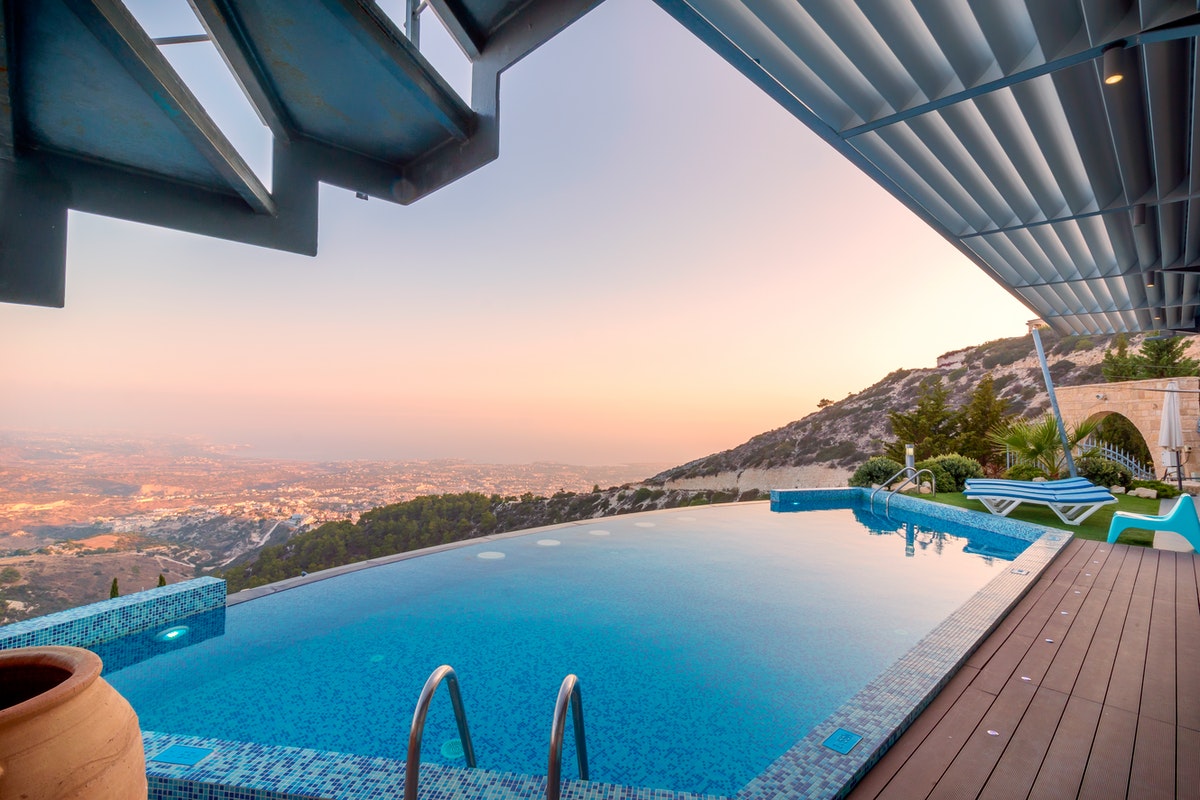 Are you struggling to maintain your backyard swimming pool? Do you want to spend more time in the pool and less time caring for it? Although they are enjoyable and relaxing, pools can also require much time, energy, and money spent to keep it properly running. Between balancing the pool chemicals to keeping it clear of algae, debris, and other contaminants, you may find yourself struggling to maintain your pool. If this is the case, it may be time to hire a company tha...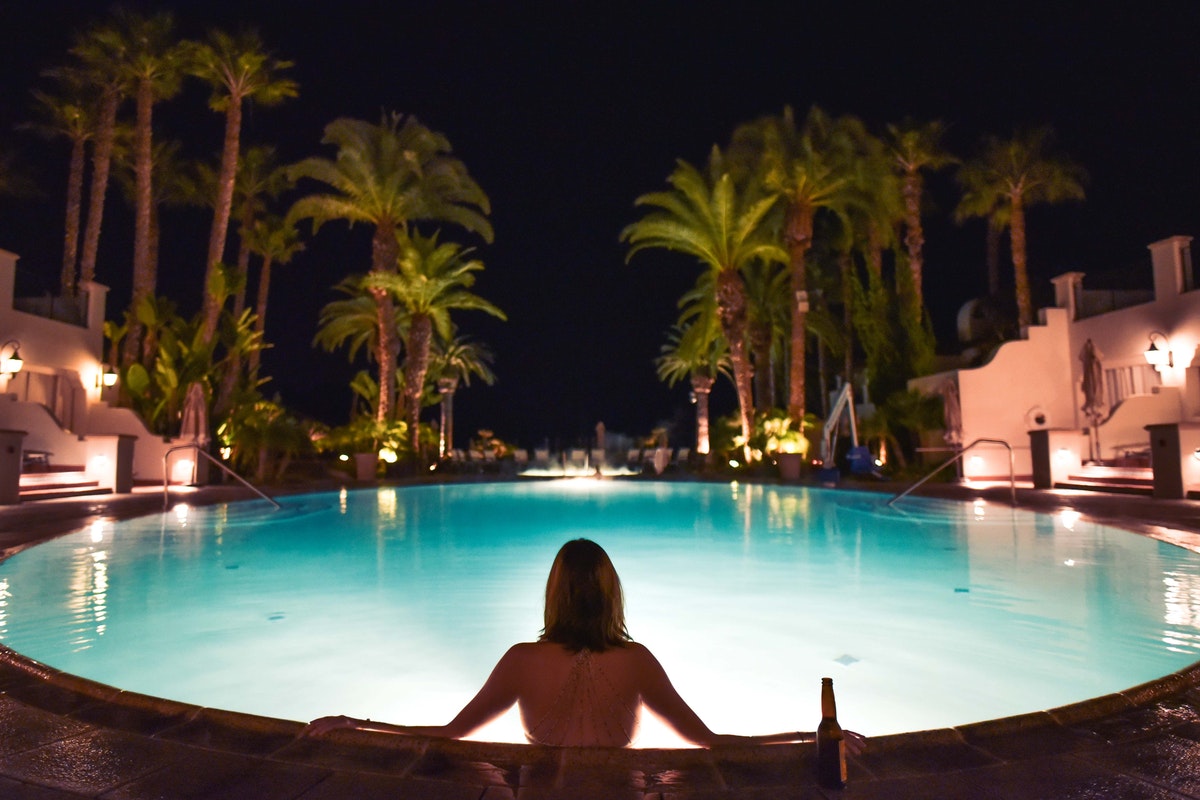 Are you a pool owner that is looking to decrease the amount of energy it takes to run your swimming pool? Pool care and maintenance can take a lot of time and energy, but it is worthwhile when you see the faces of your loved ones splashing around and making memories. However, that doesn't mean that you should ignore ways to improve its efficiency. As a company that specializes in pool service in Orlando, we understand ways to make your pool more energy efficient so that ...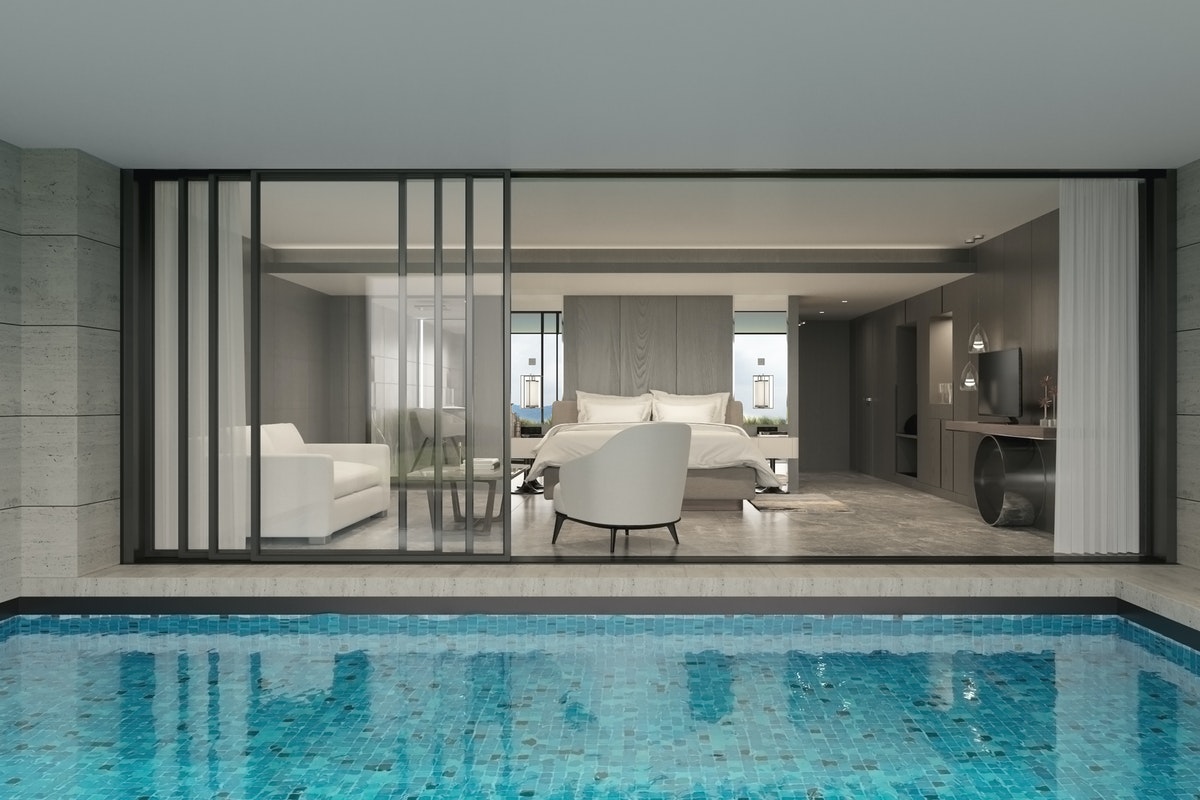 Are you a pool owner who struggles to maintain their swimming pool on a regular basis? Are you a new pool owner that is trying to learn the basics of pool care? Whenever you own a pool, you'll quickly realize that there are a few important tasks that you'll need to do on a regular basis to keep your pool safe for swimming. This includes cleaning, chemical maintenance, filter care, keeping parts up-to-date, and much more. If you are overwhelmed by the pool care ...
Have you noticed algae growing in your Florida swimming pool? Seeing green in your swimming pool can limit your desire to go swimming, which will make your swimming pool sit there vacant over time. Avoid this problem and treat your pool with the proper care routine to removal the algae. Although this process may take some time, it will result in clear water that is safe and attractive for swimming. You can also trust our pool service in Orlando to remove the algae with...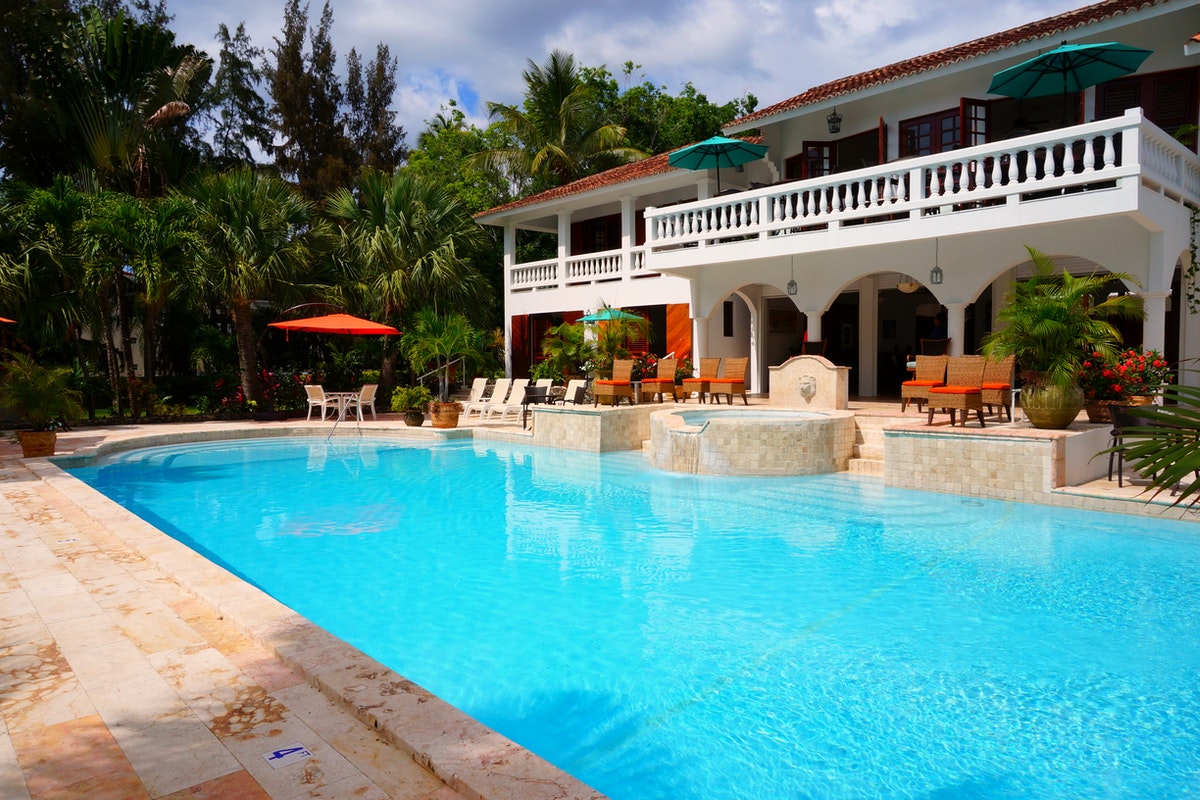 Have you been considering installing a pool in your backyard but don't want to worry about the maintenance? The maintenance of a swimming pool should be your last thought when it comes time to get a pool. Owning a pool and spending your time in the water has many health benefits that can enhance your lifestyle. Start living your best life and let us worry about the pool care. As a team that specializes in pool service in Winter Park, we understand the positive effe...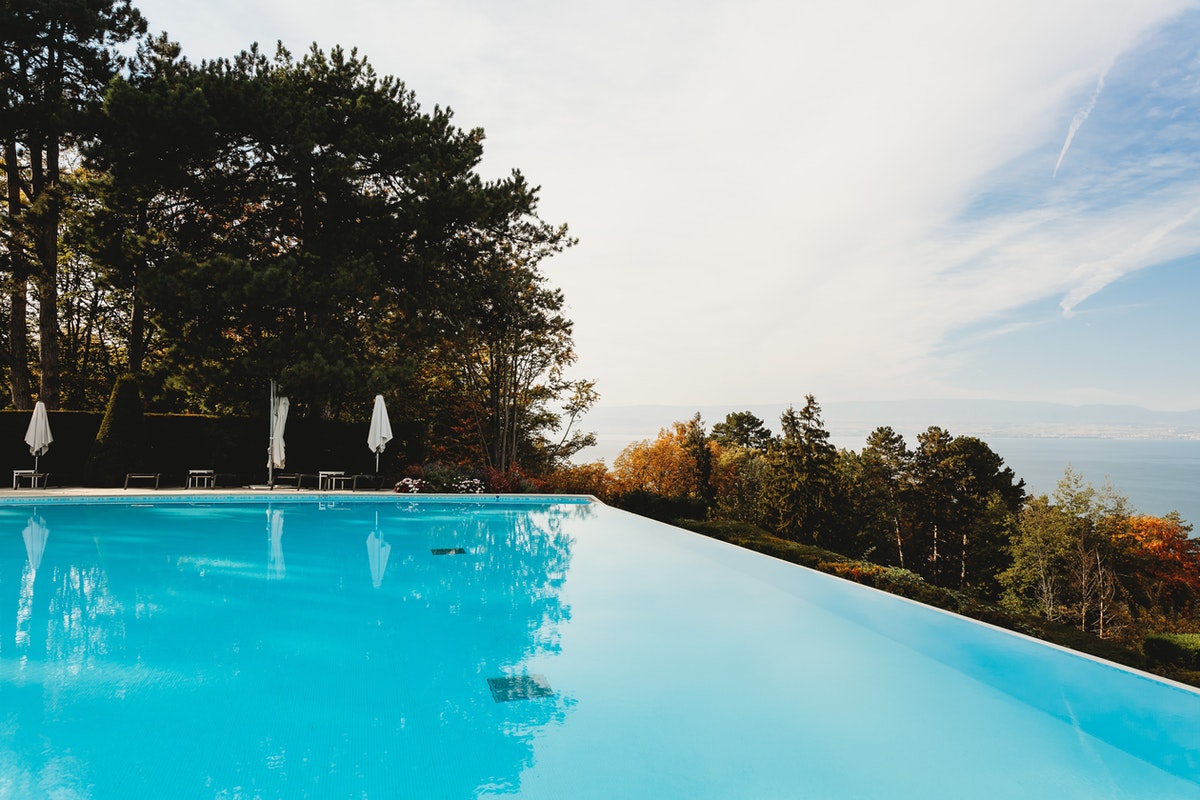 You've likely considered how to board up your windows, pull your car inside the garage, anchor your boat, and other hurricane precautions that will spare you from extensive damage to your property. However, have you considered how to prepare your pool to prevent damage from high winds or heavy rains? As specialists in pool service in Orlando, we understand the importance of preventative pool care and maintenance, especially before large storms. Just like the rest of your...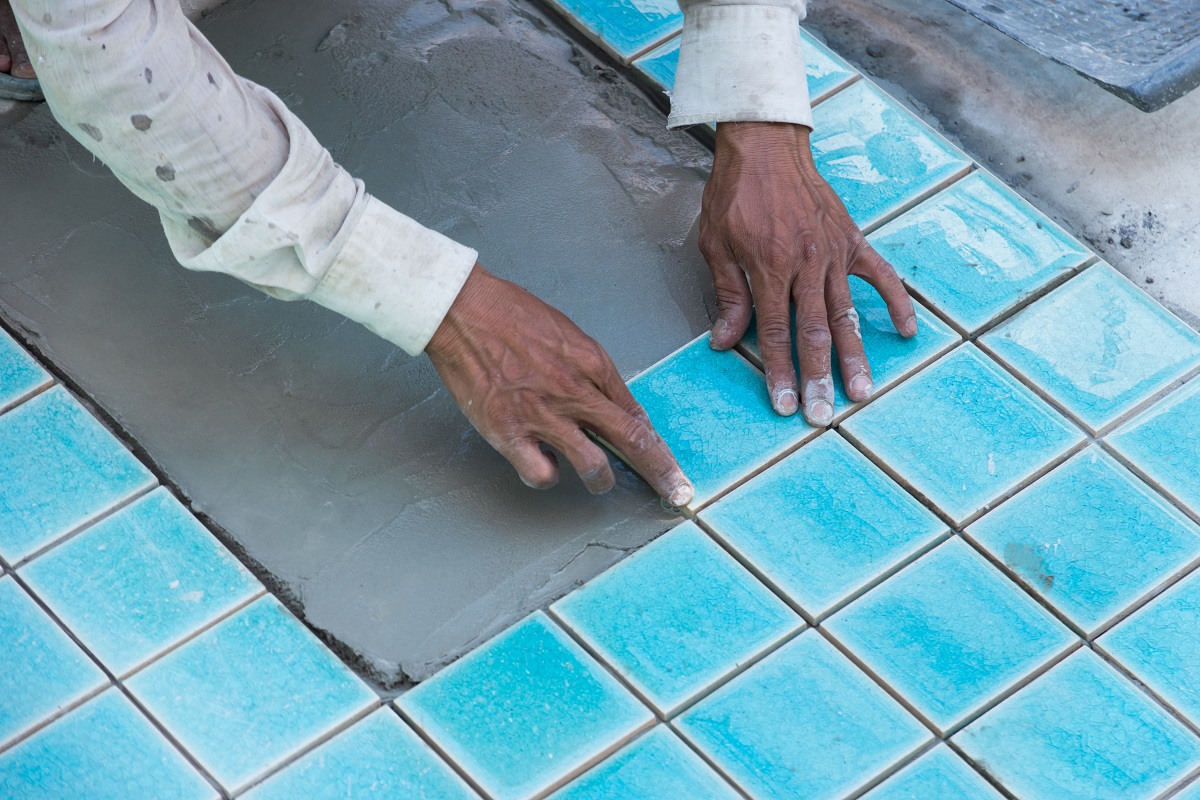 Are you looking to invest in a swimming pool? This year is a great year to get started making your pool dreams into a reality. As most public pools, water parks, and beaches close, we are stuck trying to beat the heat in other ways. Having a private swimming pool in your own backyard is one of the best ways to stay safe while still finding relief from the hot Florida sun. When you are interested in getting a swimming pool, you may be thinking about hiring a pool servic...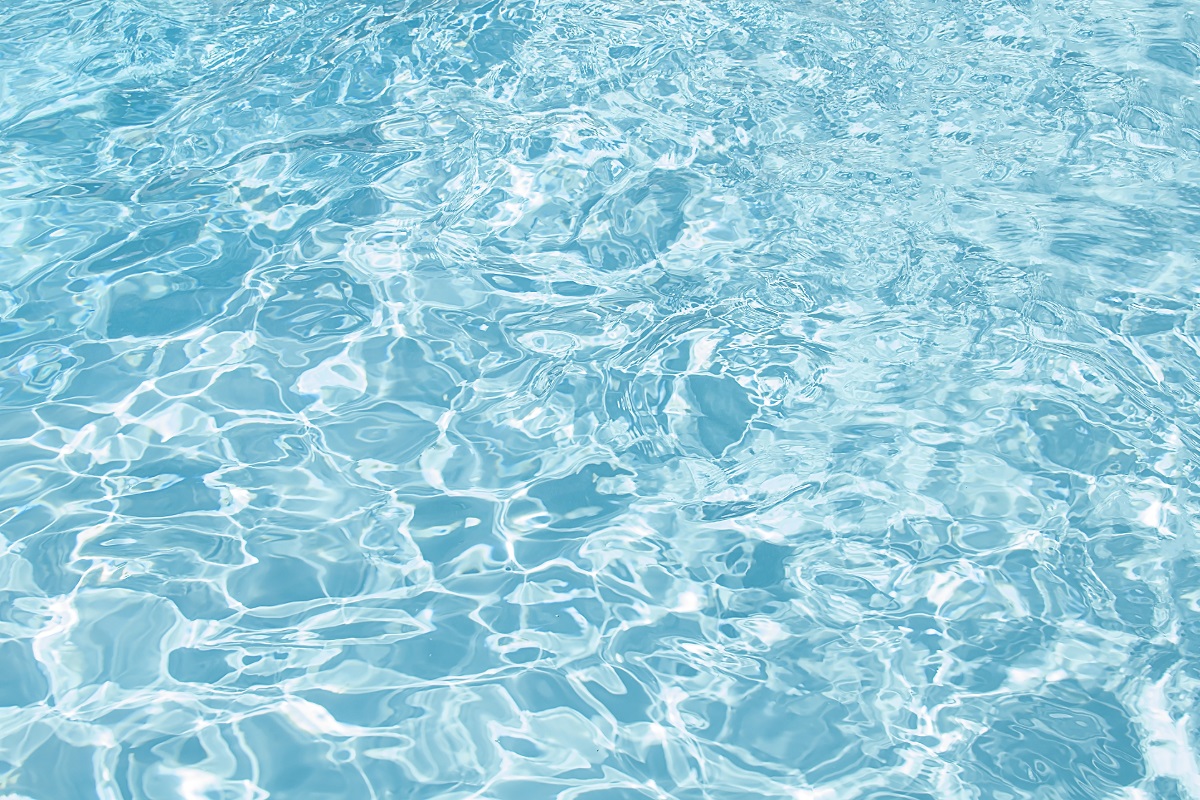 Are you looking to add a swimming pool into your Florida backyard? Are you looking at solutions to get relief from the hot temperatures in our Florida summers? Owning a pool is a great way to ensure that you always have somewhere to go to take a quick dip and find some relief from the heat. Many people shy away from getting pools because of the maintenance required, but when you trust our pool service in Orlando to take care of this for you, you can enjoy the benefits withou...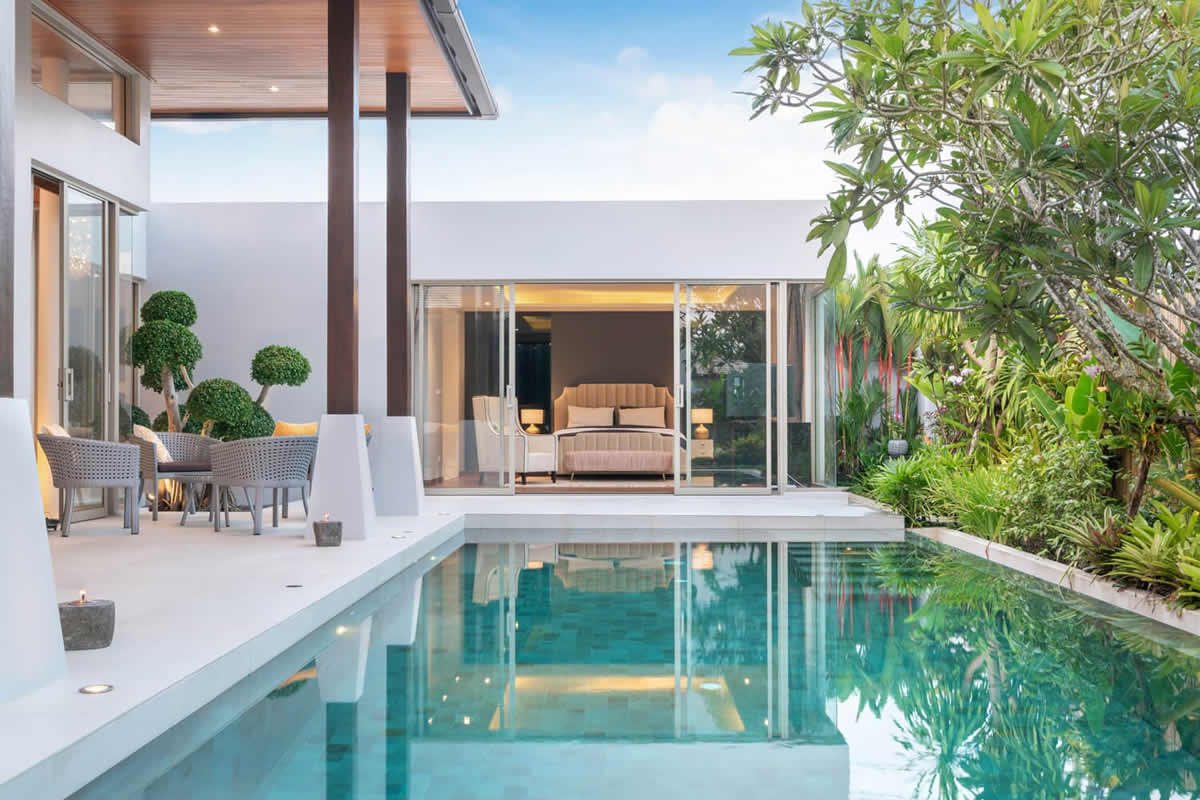 You've just put a beautiful, new, and expensive swimming pool in your Florida backyard, and you want to make sure that you protect your investment. However, you might be wondering how to go about this process. Making sure that your pool investment is insured is the first order of business after you spend a fortune on a pool addition in your yard. As a company that specializes in pool service in Orlando, we understand the desire to protect your pool. There are a few...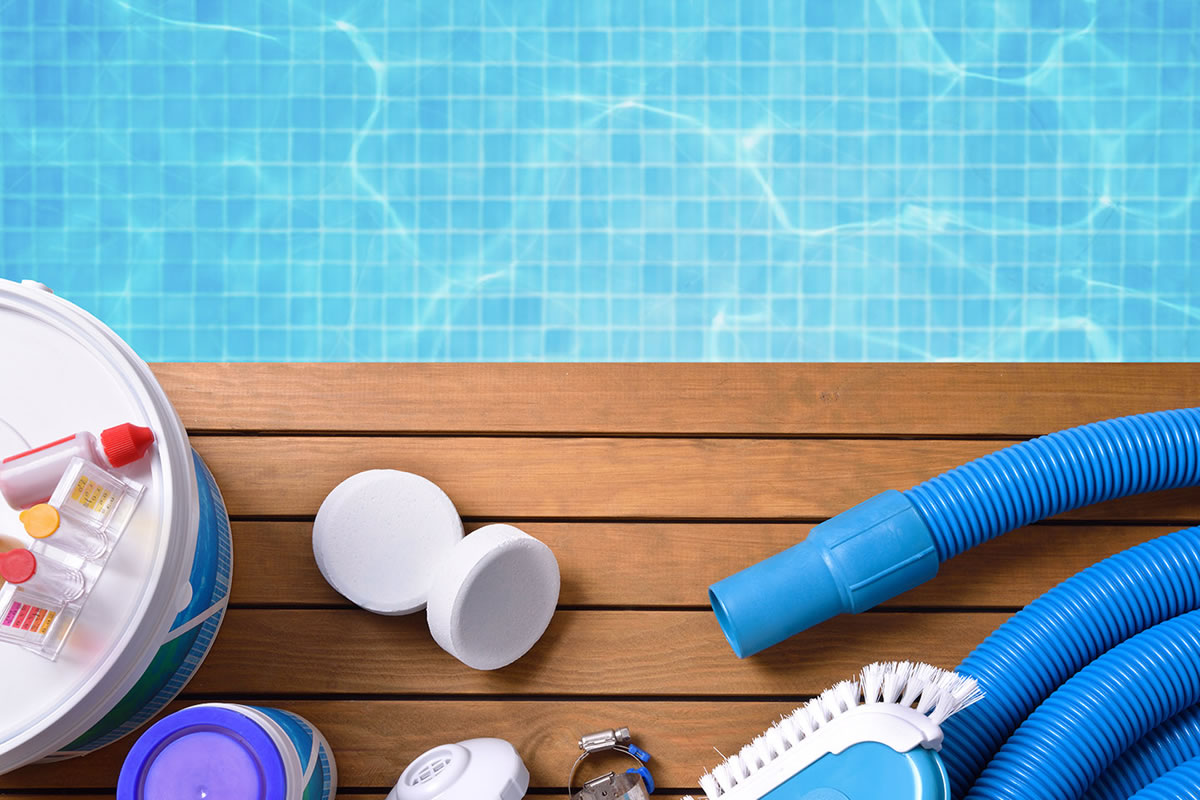 Learning how to properly care for your new swimming pool can be overwhelming. Between the chemicals, cleaning techniques, and water care, there is a lot of information you need know about how to keep your pool safe and running. Our pool service in Winter Park can help. In order to keep your pool water safe for swimming, there are many different things you need to learn how to do on a routine basis. However, there are also things you need to avoid doing. Many pool...
Have you recently suffered flooding or hurricane damages to your swimming pool? A swimming pool is a large investment for a homeowner, so they will want to protect it and restore it to its former state after it suffers from major hurricane or weather damage. After a storm rolls through the area, there are many damages to assess and report, and you'll want to do so quickly so you can begin repairs. Our pool service in Winter Park has helped countless pool owners get back ...
Even though Florida weather is gorgeous all year round, many people still enjoy when school lets out and everyone can enjoy the outdoors together. Once summer rolls around, you will likely be spending many more of your days and nights lounging in your swimming pool. To make sure your pool is summer-ready, you want to give it some extra care before the season starts. Our pool service in Orlando has many tips to get you started. Here are a few tips to properly prepare yo...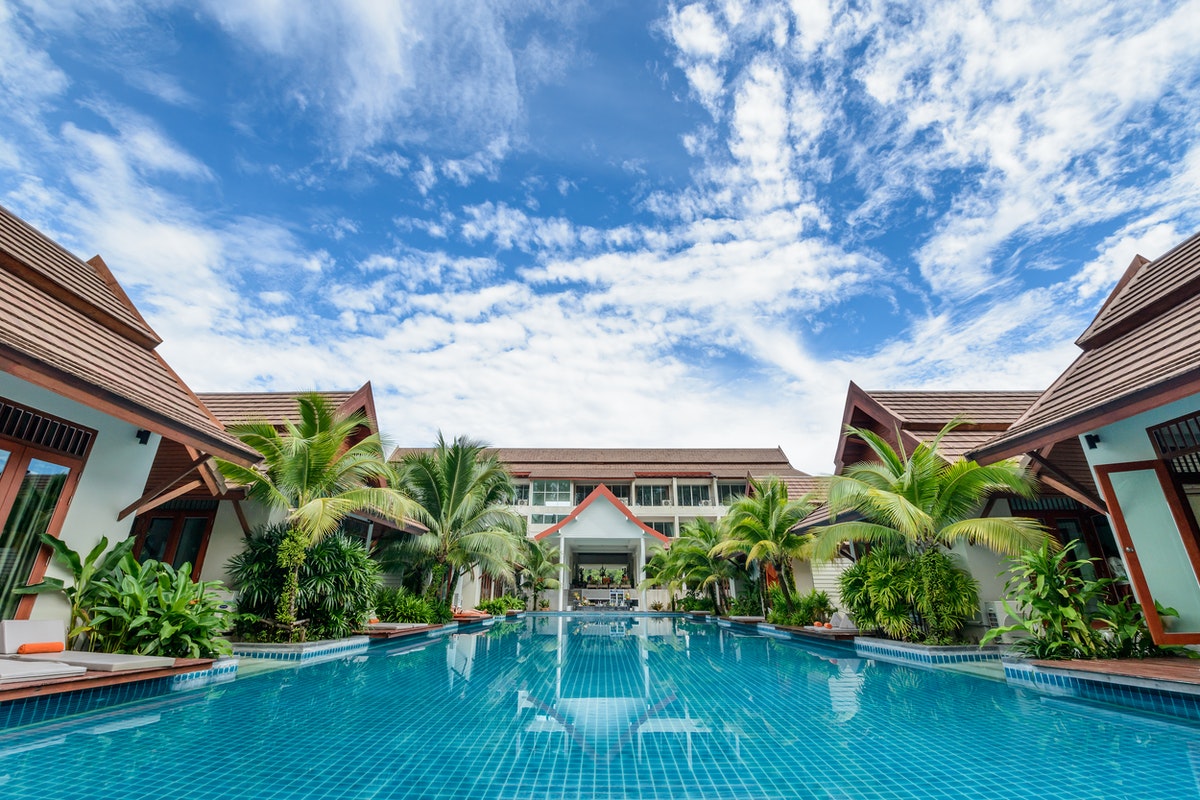 There's nothing as beautiful as a crystal clear swimming pool ready for a great outdoor picnic. When you have a pool in Florida, you want to keep your water ready for swimming all year long. This requires maintenance and pool care that can be time-consuming, but it's all worth it when you see that crystal clear water. Our pool service in Winter Park can help you with all your pool water care needs at any time of the year. There are a few ways you can keep your ...
Are you looking for pool maintenance tips and tricks? Do you want to spend less time working on the pool and more time enjoying it? Our pool service in Orlando is here to help. We offer our central Florida pool owner clients a range of services to make sure their pool is always clean and safe for swimming. This means that your pool can be ready for swimming whenever you step in the door after a long work day. If you are someone who is looking to maintain your poo...
Investing in a swimming pool for your Florida backyard may be a hard choice to make. Pools are expensive and require routine pool care in Orlando to maintain clean and safe swimming conditions. Many people don't want to make that time commitment. However, there are some great reasons why you should get a swimming pool for your backyard. Your body will thank you for it. There are some great health benefits to using a swimming pool on a regular basis. ...
Your new pool has just been installed, and you're beyond excited to start swimming. This excitement quickly becomes overwhelming once you realize that there is a long list of pool maintenance requirements. However, with our pool care in Orlando, we can assist with your pool maintenance needs. We make it easy for first-time pool owners to enjoy their pool without worrying about the hassle. However, for those who choose to take care of their pool on their own, here a...
Many Florida homeowners have installed lighting features in and around their swimming pools. This enhances the ambience during the evenings, which allows for swimming even when the sun goes down. However, whenever water and electricity mix, there can be a number of hazards. As a company specializing in pool service in Winter Park, we keep our customers and their swimming pools safe from harm's way by balancing chemicals and ensuring clean water. It is also critical...
At the beginning of each year, you likely set goals for yourself to live a happier and healthier lifestyle throughout the entire year. These New Year's resolutions may seem difficult to follow, but when you have a pool, they are actually easy to uphold. A swimming pool provides its owners with many benefits to living a happy lifestyle in the warm Florida weather. When you own a pool in your own backyard, you have access to it all the time. Hiring a pool service in ...
Many pool owners know that they need to keep the chemicals in their pool water balanced in order to provide functional and safe swimming conditions. This requires their awareness to each of these levels and how to keep them properly balanced by adding the right mixture of additional chemicals. As a company that specializes in pool service in Winter Park, we offer our expertise to help keep our customers pools safe for swimming and open all the time. Chlorine...
Having a pool right in your backyard can sound glamorous and luxurious. You are able to relax and beat the heat by just walking outside of your back door. However, many people neglect one important factor: the maintenance. A pool requires routine maintenance in order to maintain its function and safety. The water needs to stay balanced, the filter needs to work properly, the pool needs to be cleaned, and the surface needs to be skimmed. All of these chores ...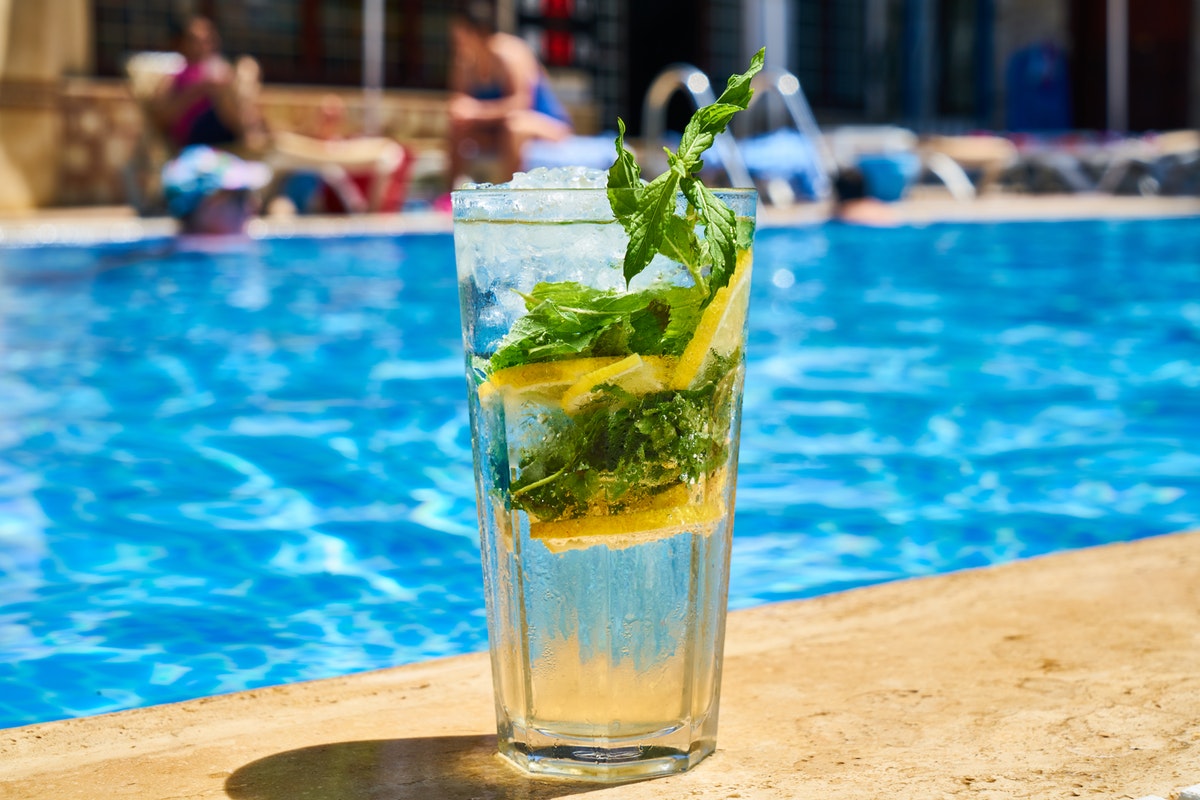 When you live in the sunshine state, you most likely want to be near water. Where there is sunshine, there is usually heat. Many homeowners in central Florida own swimming pools on their property or have access to community swimming pools so they can easily beat the heat. By cooling off poolside, residents are able to enjoy the sunny days in Florida. Our pool service in Orlando helps homeowners keep their pool safe and ready for swimming at any time. There are ma...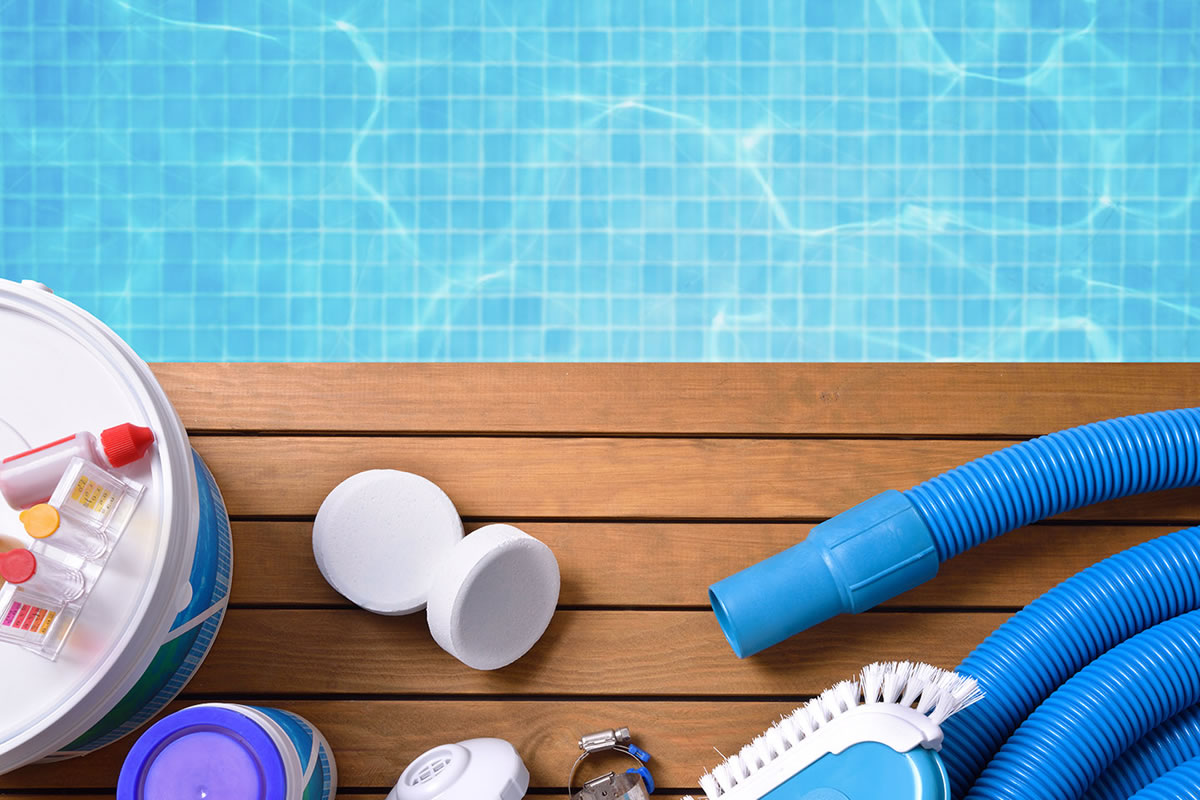 Many homes in central Florida come equipped with pools to help residents cool off during those hot, sunny days common in our area. However, there is nothing worse than jumping in your pool only to realize it's dirty, filmy, or unbalanced. You will immediately put a damper on what was planning to be a relaxing afternoon spent lounging in the pool. As a pool service in Orlando, we can recommend that you follow these few tips for easy pool maintenance. Clean Skim...
Are you looking to save time, money, and stress by hiring a pool maintenance company to keep your pool clean and safe? Are you tired of servicing your own pool? Do you want a little help to keep your pool ready for swimming? Hire Pure and Simple Pool Care, a quality pool service in Winter Park, to help service your pool and keep it ready for swimming at any time. Our pool cleaning experts provide a service above the rest. There are many reasons why you should tru...
Have you noticed a green substance growing on the sides of your swimming pool in Orlando? You likely have algae growing and spreading throughout your pool. These algae will need to be removed and thoroughly cleaned out before it continues to spread and turn all of the water in the pool a dark green color. Once it spreads, it will only get worse. As a pool service in Orlando, we recommend a few tips in order to prevent the growth of algae in your Orlando pool. ...
Keeping a pool up and running, clean, and safe can be a challenging task for busy homeowners. The routine maintenance required to keep a pool functional may deter people from actually enjoying the days spent in their pool. Instead of letting your pool maintenance list pile up, it may be time to hire a pool service to come to your home on a regular basis and tend to all the needs of your pool. This way, you can simply walk outside and enjoy the water instead of having t...
If you want to keep your pool in tip-top shape, you will need to stay on top of pool care and maintenance. This can require a lot of time and effort, but it will increase the longevity of your pool and keep it from requiring costly repairs. It also will keep your pool open and safe for use. Central Floridians engage in routine pool care in order to keep their pools open all year round. As a pool service in Orlando, we have a few tips on how you can create a pool care s...
Your swimming pool can take a horrible beating during a storm. Therefore, it is necessary to clean your pool before you swim in it or you expose yourself to all types of bad stuff that can leave you sick. At the same time, you should never completely drain the water from your pool after a storm. Here are the steps to clean your pool after a storm. Skim Leaves and Debris Grab your skimmer and get as many leaves and as much debris out of the water as possible. Manual...
There are over 3,500 species of mosquitoes in the world. The great news is that only about 40 of them live in Central Florida, but it can be hard to tell when you go outside. You built your swimming pool or brought a home with one so that you could enjoy it on summer days, but the mosquitoes may make you want to stay inside. Use these tips to keep mosquitoes away from your swimming pool. If you have puddles of stagnant water that you cannot easily remove, then drop an insect growth inhibitor ...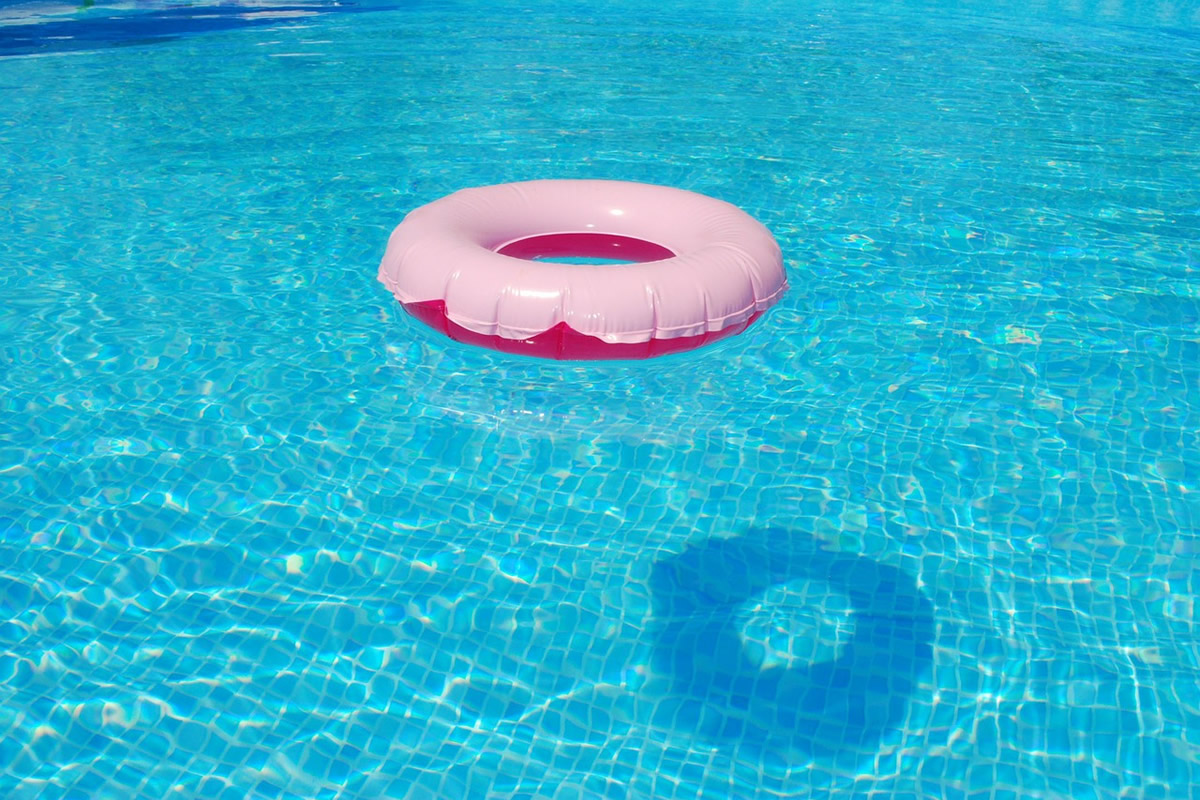 Each year seems to bring more pollen to the air in the Orlando area, where residents are in a unique position because something is pollinating all the time. By mid-January, certain species of trees can start budding. Spring flower pollination brings even more pollen. Weeds tend to pollinate in the fall. Then the cycle starts all over again, especially if temperatures reach freezing during the winter. Even if you carefully maintain your landscaping, you can end up with pollen in your swimming ...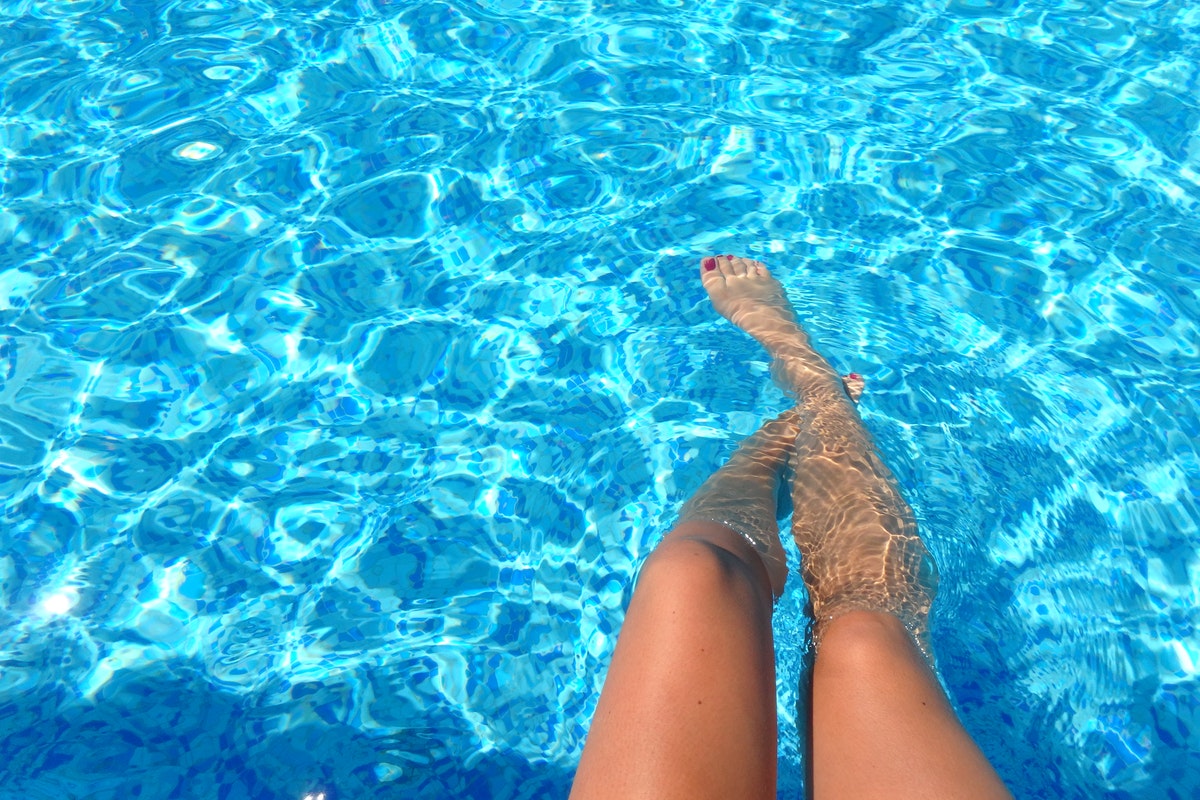 If you are reading swimming pool maintenance blogs, like the outstanding one found on Pure and Simple Pool Care or are talking to your pool service in Winter Park employee, then you may encounter the term balanced water. This term may be confusing to you. You need to have balanced water in your pool to prolong the life of your pool equipment. You also need balanced water so that no one gets sick when swimming in your pool. While there are five components to water balance, three of them are es...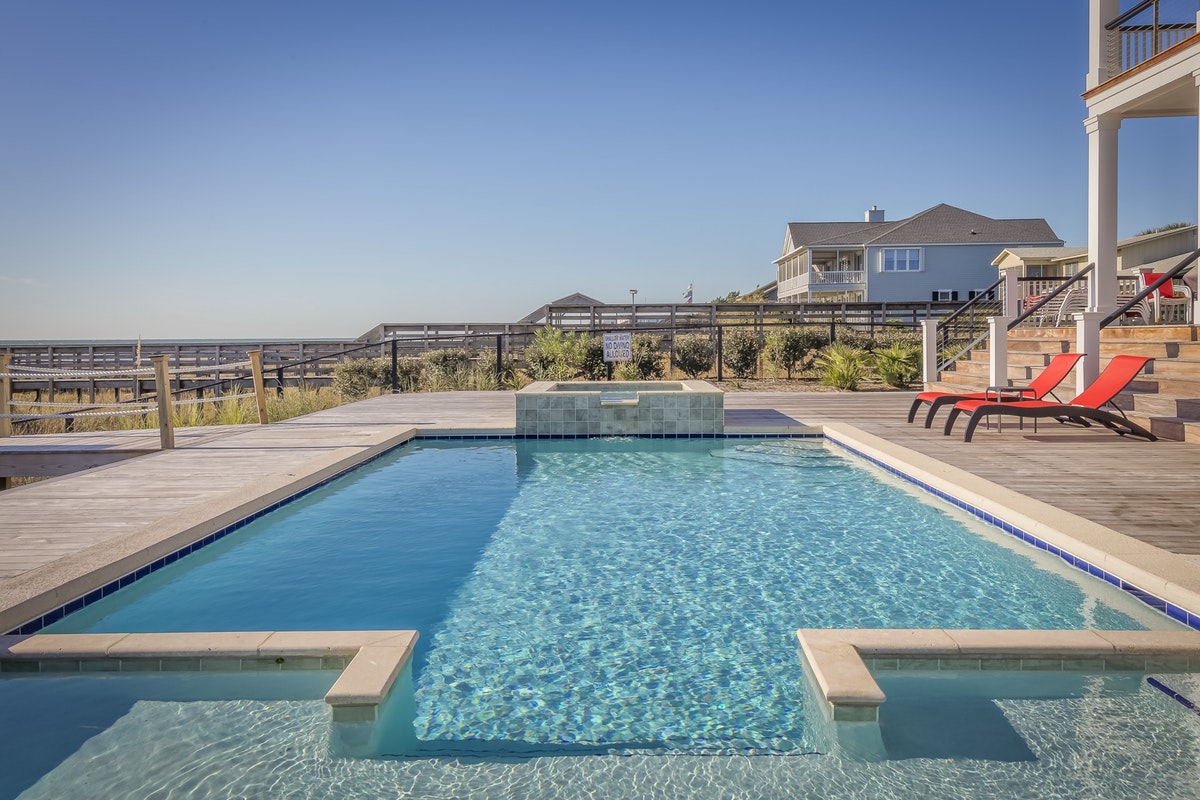 Your pool's water levels significantly affect your swimming pool. Incorrect water levels may mean that you need to replace your pool equipment, including filters, sooner. When the water level is not correct, your pool is harder to clean because algae grows more readily. Your water level should be about halfway on your skimmer. If your pool level is not correct, here are some possible problems and solutions. Low Water Levels in Swimming Pools If the water level in you...
The pH balance of your swimming pool should be between 7.6 and 7.8. If it is not, then people swimming in your pool may get sick. Your pool's liner will fail sooner, and your pool equipment may not function properly. The more time you and your family spend in your pool, the more important it is to have the level checked regularly. What is pH? pH is a measure of the hydrogen ion level of your swimming pool water or any water-soluble solution. It is measured on a sca...
Taking care of your pool during the hot summer months can be time-consuming if you try to do it yourself. You may think that you are doing it right. Yet, you may be making mistakes that are costing you money and maybe putting your family's health at risk. Consider these five common pool cleaning mistakes. Adding Pool Shock Directly to Your Pool Pool shock is a very useful compound that keeps your water safe for swimming. Many people pour what they think is the righ...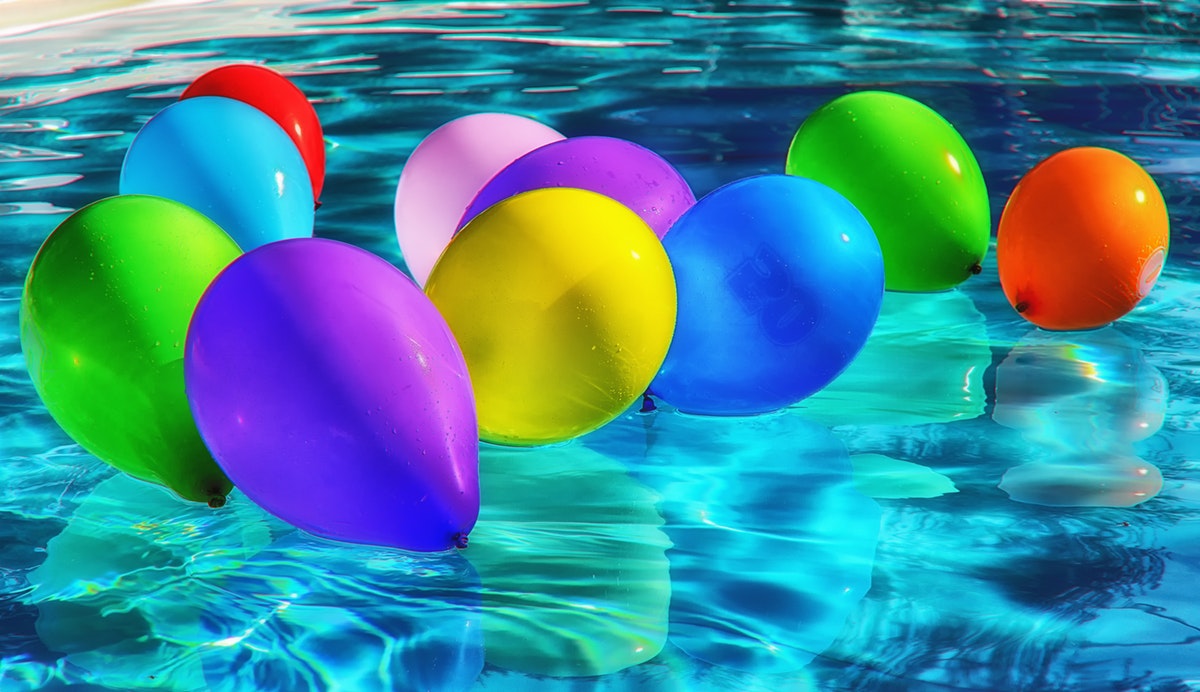 Memorial Day is almost here and with it comes the unofficial start of summer. Since we are lucky enough to live in Central Florida, we may have already had several nice days to play in the pool. Regardless, Memorial Day weekend is the perfect time to plan a pool party. Here is some friendly advice on throwing the perfect pool party. Hire a Pool Service Since you will have plenty to do in the days leading up to the party, make sure to hire a pool service in Winter Park to...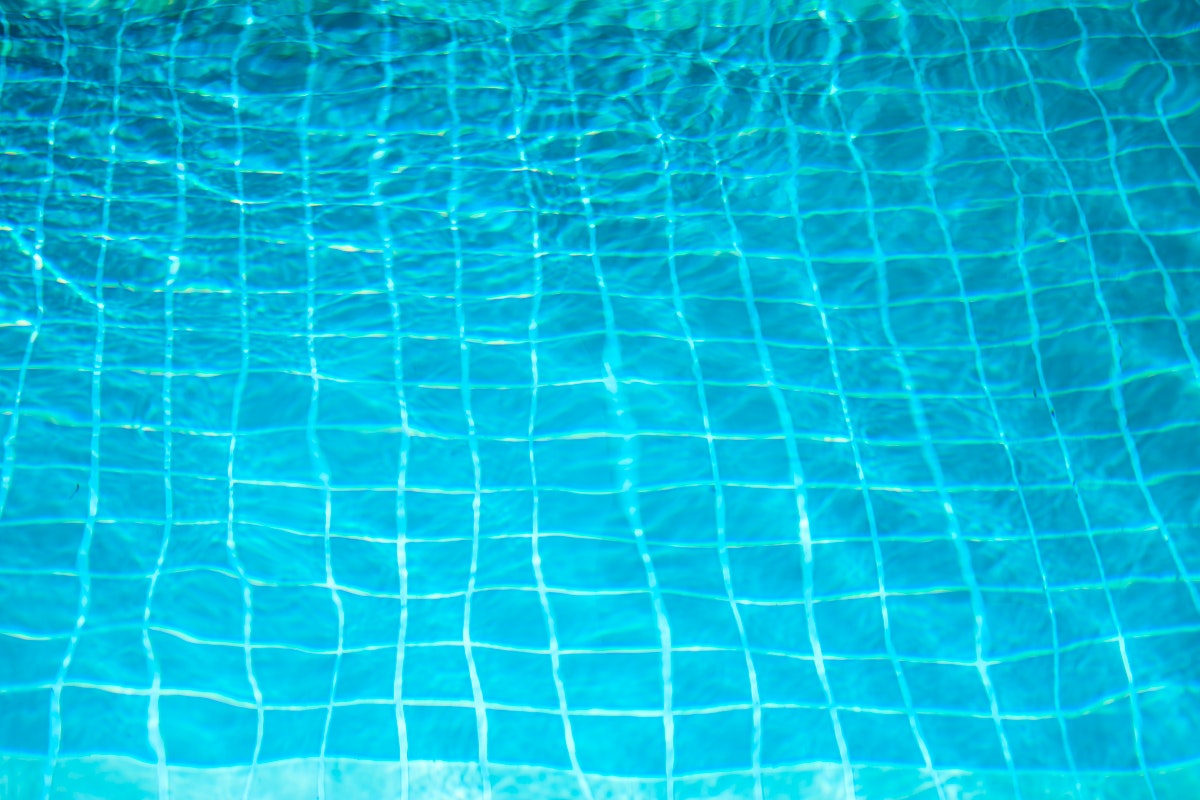 Chlorine and other pool chemicals are added to the water in your swimming pool to make sure that it stays safe for you and your family to swim in regularly. The weather can greatly affect the chlorine levels in your swimming pool. Therefore, you need to make sure that the right chemicals are added to your pool throughout the year. Spring Spring brings an intense urge to swim in your pool for the first time in many days. Before you dive in, you need to make sure that the ...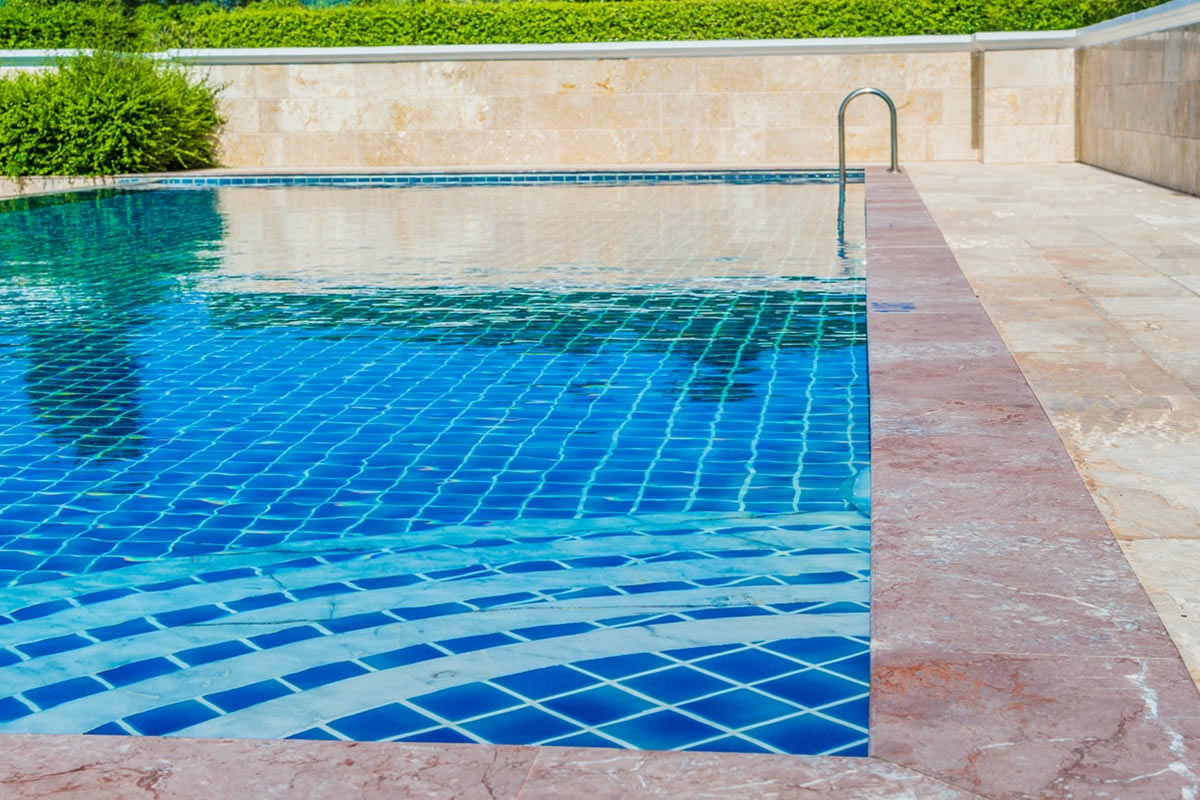 Imagine that you are about to dive into your swimming pool when you notice that the water looks cloudy. Therefore, you stop and take a closer look. The color of the algae tells you a lot about what is going on with your pool. Green Algae Green algae are common in the air, so it often drifts into your swimming pool. It can also be carried to the pool on swimsuits or pool toys, especially if they have been used in ponds, rivers or in the ocean. The first reason that green ...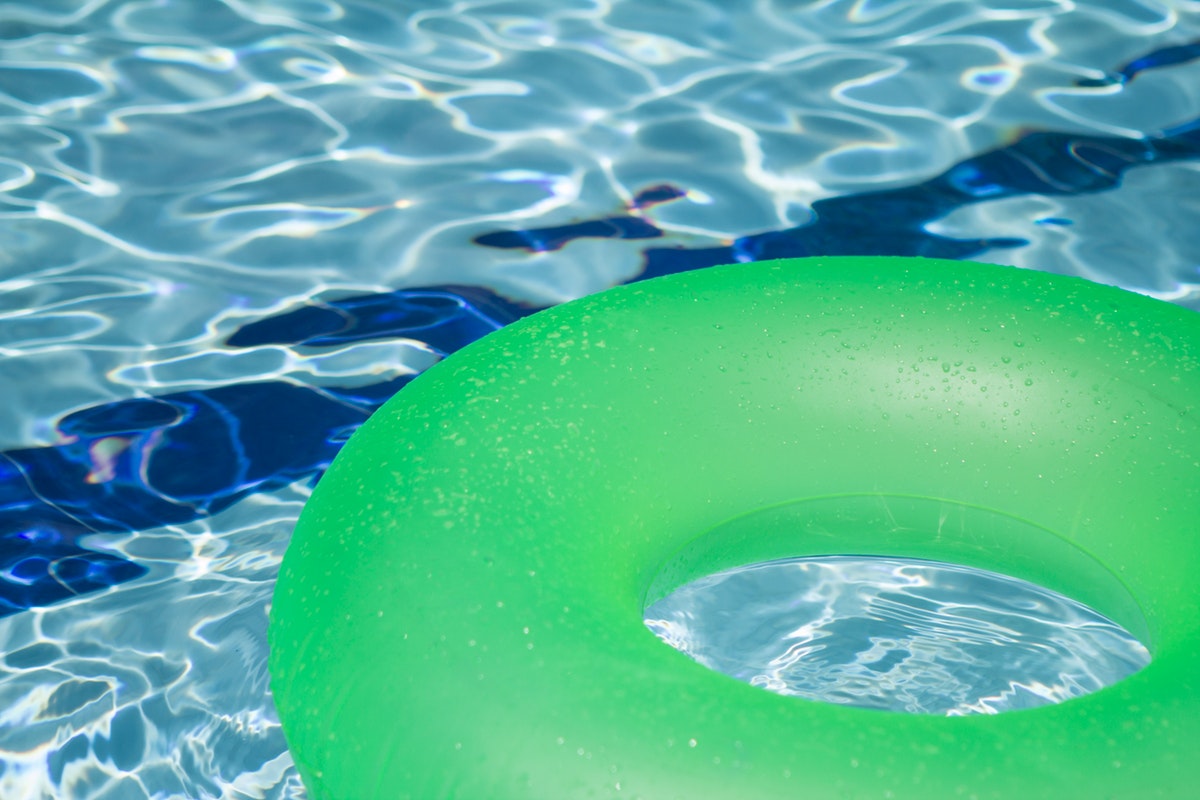 One of the reasons that many people love living in Orlando is that the beautiful weather lets people enjoy swimming in their backyard swimming pools most of the year. These pools make an easy way to keep kids entertained while swimming laps after work can be a great way to unwind. Your pool area also makes a fantastic place to host a party. While you will spend many enjoyable hours in your pool, it can also be a breeding ground for germs, bacteria and other things that make you sick. ...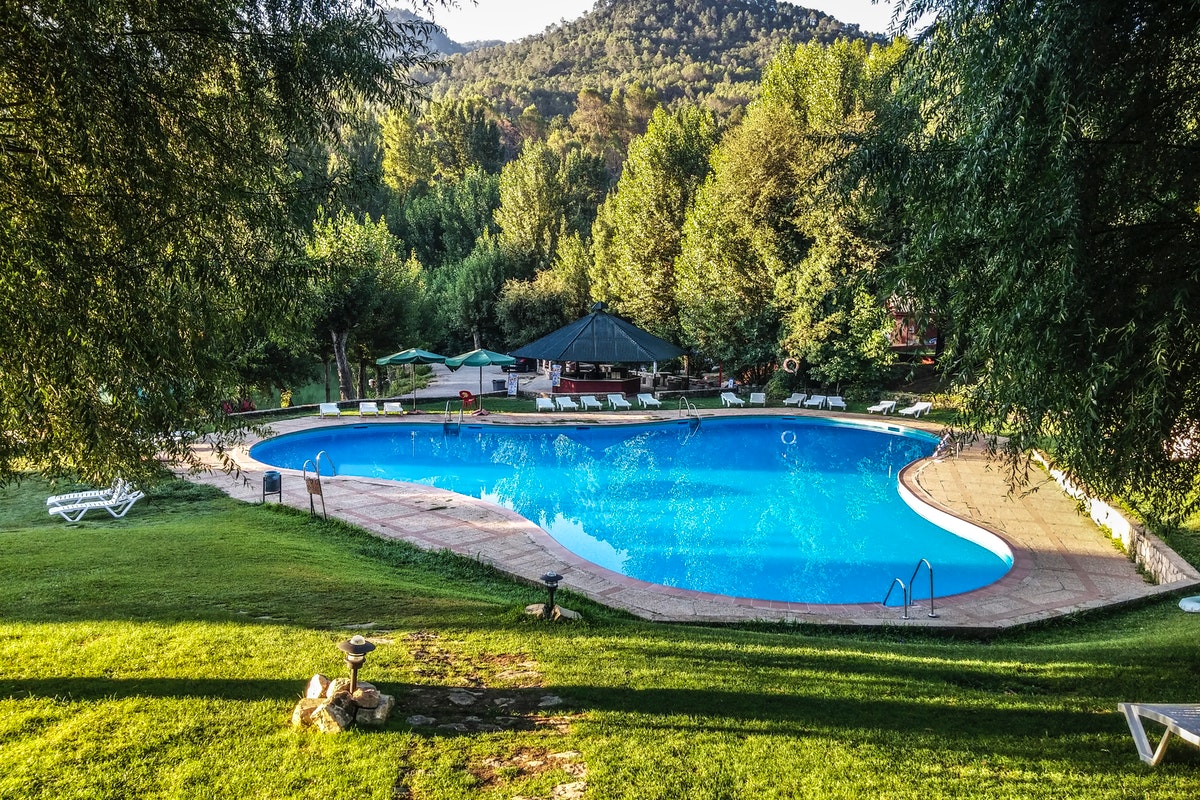 As the weather begins to warm up, you will be spending more time in your pool. Creating a beautiful pool environment helps to make that time even more enjoyable, however, you want to make sure that you keep your pool easy to clean. Choose the Right Trees Trees help add shade to your pool. If you choose the wrong ones, however, you may discover that you need to call your pool service in Orlando more often as they can leave a horrible mess in your pool. Select trees that h...
Having a pool in your home is a whole package of fun for you and your family especially during summer. Apart from the fun involved, when you install a swimming pool in your home, it makes it more attractive and increases the value of your property. If you are pondering on constructing a pool in your home, one thing you will have to decide is which will be ideal for your home. Whether you are finding it hard to choose between a lap pool or spa pool or you don't know whether to ...
Stains on the floors or walls of your swimming pool are as unpleasant as the stains on your home's tiles, wall or carpet. Pool stains are not easily noticeable, but when you notice any stains in your pool, you need to act fast to fix it. What causes pool stains? Organic and metal compounds are the major causes of stains on the floors and walls of your pool. Pool stains have a distinctive color that can help you tell what triggered it to appear. Organic compounds br...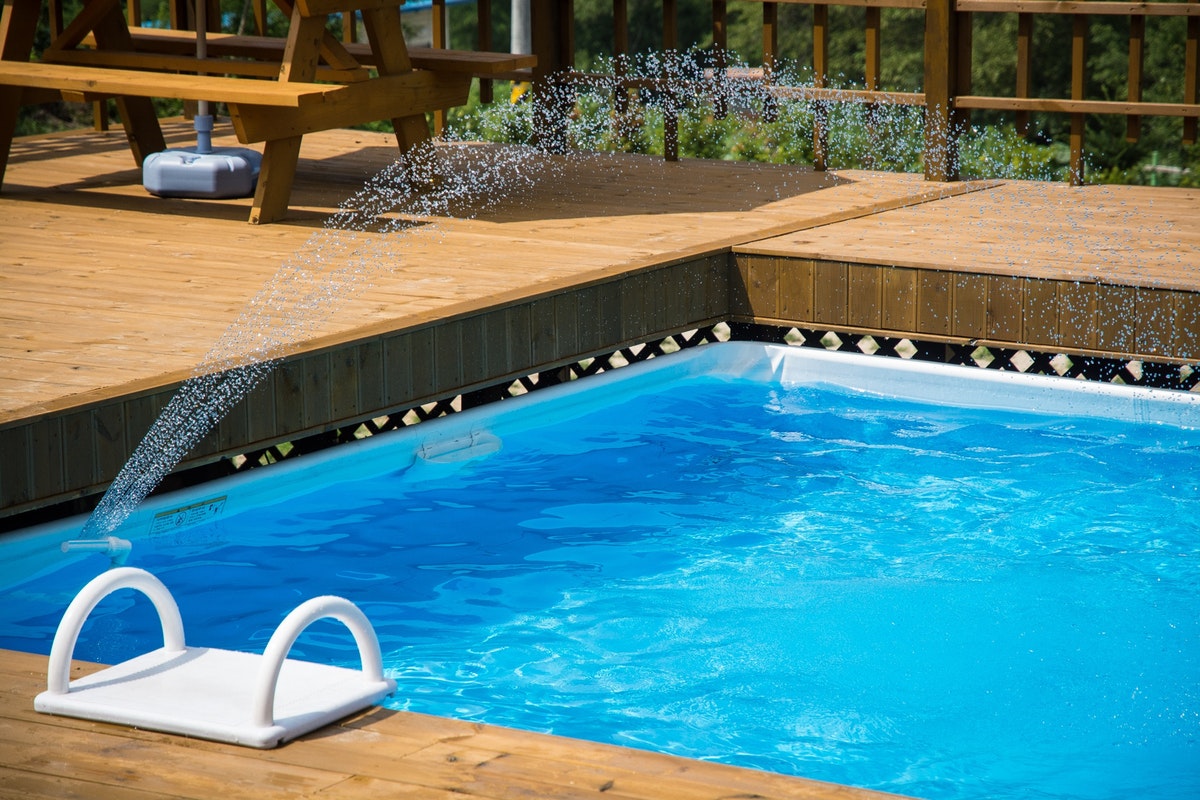 People have diverse opinions on closing their pool for the winter. Those who choose to close their pool for the winter can make use of the wonderful services made available by many pool services in Winter Park. It is worth noting that most people use their pool less frequently during the winter period because the days are usually shorter during winter period. Pool service in winter park is available to help pool owners who are closing down their pool for the winter period. Covering ...
The safety of vulnerable kids should be the concern of all pool owners with children. Care must be taken especially in homes where the pool is easily accessible. Pool services in Orlando will tell you all need to know to make your pool safe for your kids as well as every occupants of your home. An important step towards making your kids to safely enjoy pools this summer is by taking notes of the pool safety tips for the Kids. The importance of pool safety cannot be overemphasized. Therefore, ...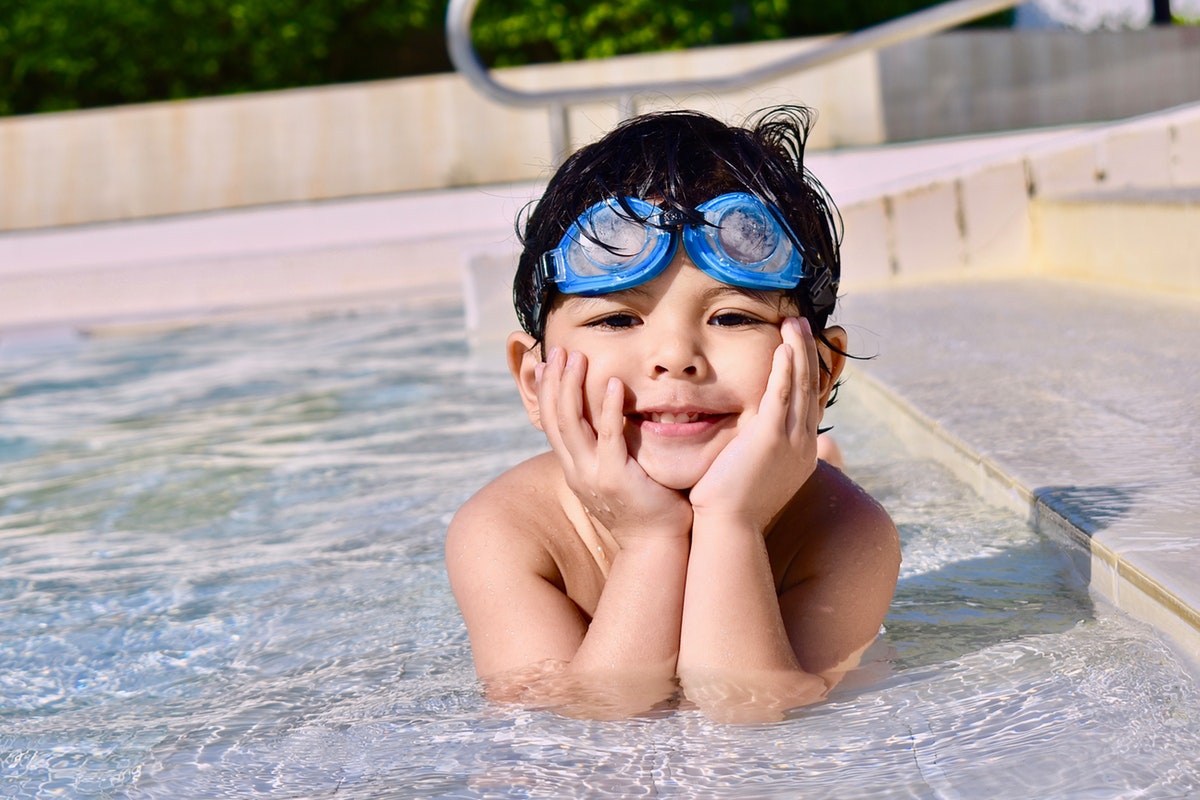 The summer and fall months are great times to have kids' birthdays because the weather is awesome for pool parties. As fun as a pool party sounds, it is pretty important for a parent to learn tips to ensure the safety of all kids present. That's why we have put together some tips to make sure you have a safe pool party. 1. Have a Water Watcher It is important to have a water watcher when kids will be swimming. This is basically an adult who has given his cons...
Everyone loves a clear and sparkling pool because it is an effective way to relax, unwind and distress after a long day. A clear pool, however, doesn't come on its own. You, as a pool owner, need to make efforts to keep your pool crystal clear every time. There are some effective tips that can make your pool clear and sparkling. Some of them are: 1. Maintain Your Chemical Levels To keep your pool water clear, you should make effort to maintain the proper ...
The parts and components of your swimming pool are important to the wellbeing of you and other people that use the home swimming pool. Thus, with a bad swimming pool, you might be exposed to serious harms and dangers, especially if the quality of the water is compromised. If you are new to pool maintenance or you are not up to date with the essential safety practices required for your pool, you are covered. The tips provided below will guide you on how to properly care for your pool...
If you have a pool, be careful of the of the type of pool service provider you consider. If you are need of a pool service in Orlando, we have some secrets that these pool service companies don't want you to know. However, we present to you these five secrets that most pool service company will hide from you. 1. Skipped Pool Cleaning. Unprofessional pool service companies will try to skip a pool cleaning appointment with you in a bid to cover all the pools availabl...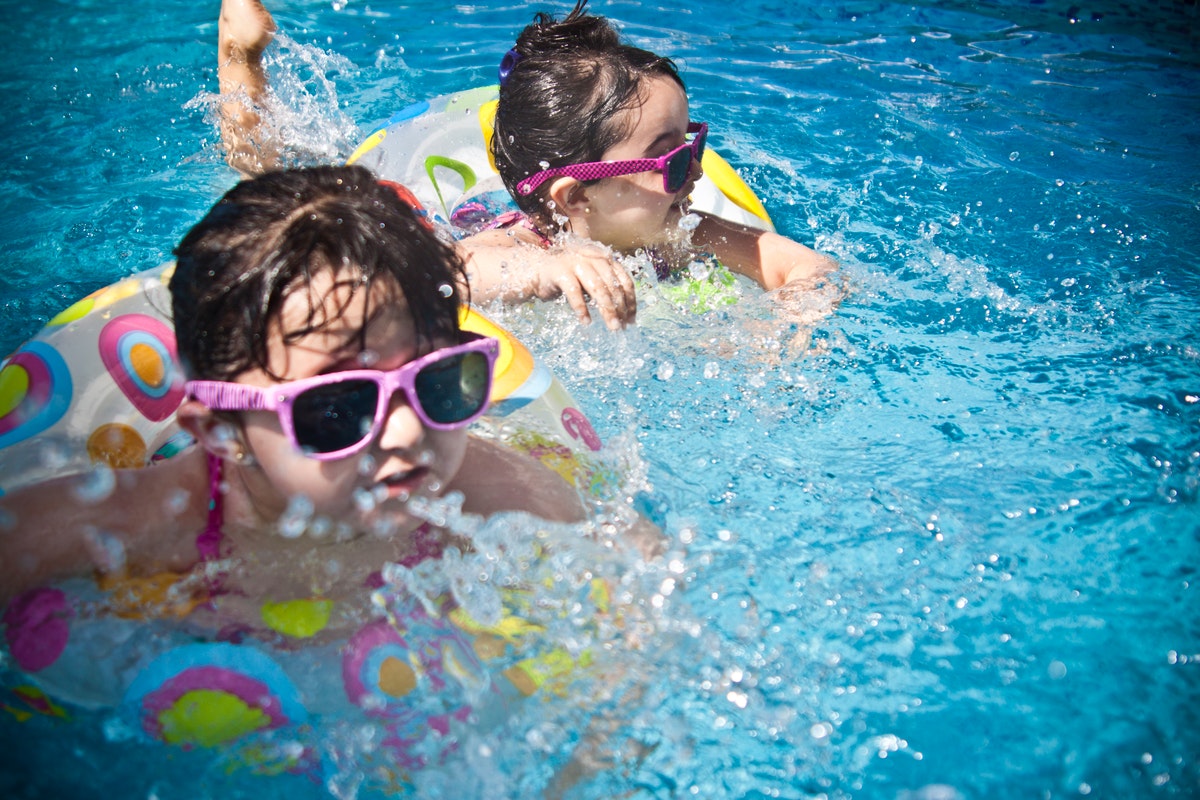 You will be doing your child a lot of good if you teach him/her how to swim at an early age. Swimming is recommended for every kid as the advantages are endless. Swimming is pure fun and a great way to exercise. There is also the safety factor. These two reasons are enough to enroll your kids in a swimming class. For effective learning, enroll your children in a swimming class and contact a pool service Winter Park to help you make sure your pool is safe and clean for children. 1. ...
Pool owners decide whether to close down their pool or not during the winter season. Closing down your pool for the winter is not as simple as it seems because you cannot close your pool and forget about it. Your pool requires maintenance during the winter season. This is why you need to get pool service Orlando is there to help pool owners who consider the winter as a period during which home pool is closed. While some pool owners may decide not to close their pool, many others close their p...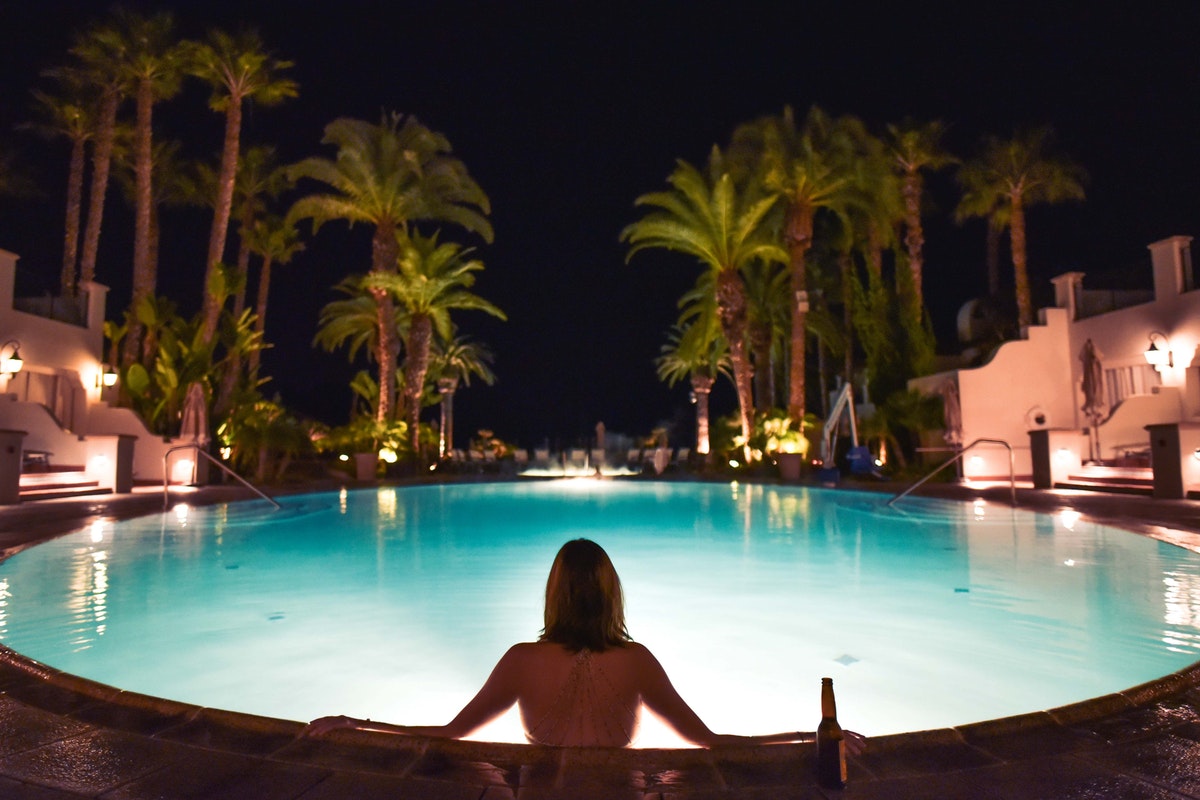 Having a clear and clean pool is the pride of every pool owner. As a result, it is important to make sure that your swimming pool is operating at optimum levels. This way, family, friends and all can enjoy a relaxing section and everything the pool has to offer. Without a doubt, we have all heard the saying that prevention is better than cure. This also applies to swimming pools. As a result, taking time to care for your pool daily will keep you aware of any issue even before they a...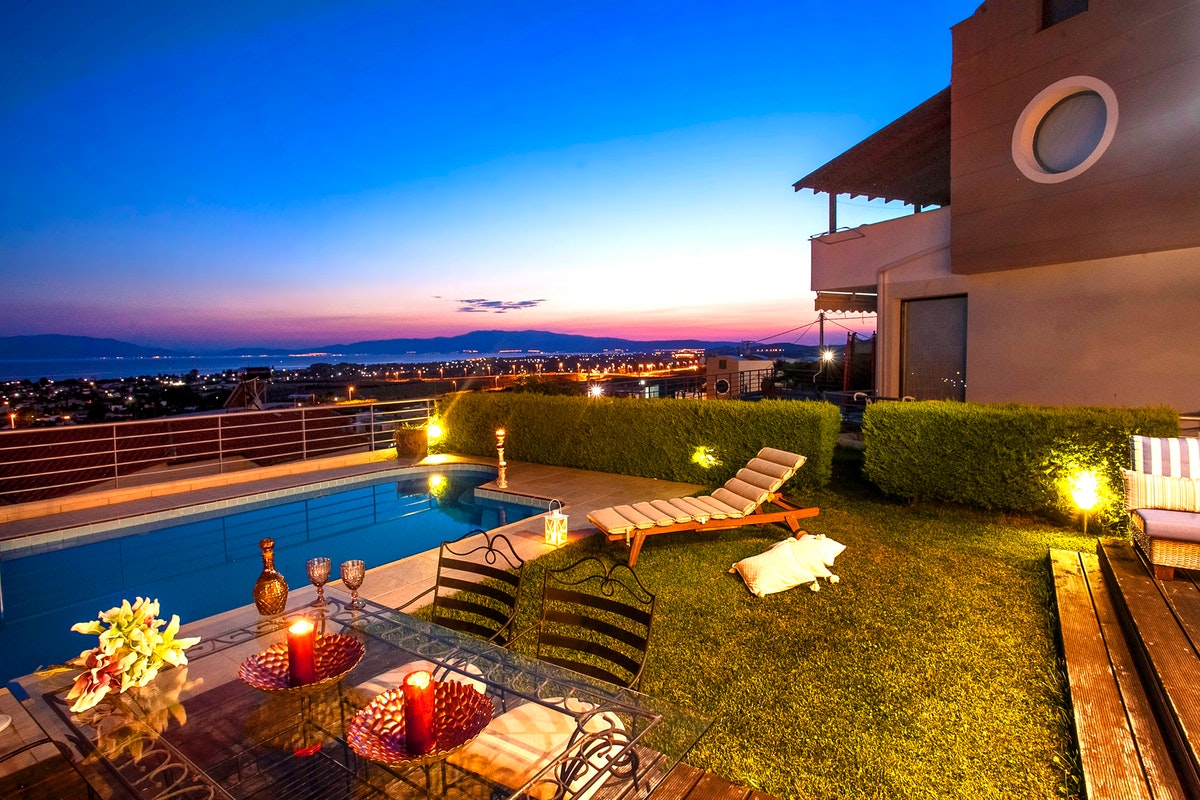 Making pool maintenance a priority is one of the ways to get the most out of your pool. To maintain your pool, you do not have to burn a hole in your pocket. Asides, learning some simple pool care tips can help save money in the long run. In this regard, we have discussed some simple tips to help care for your swimming pool. This will result in a healthy swimming pool, which is the pride of every pool owner. 1. Shock Your Pool Many people hold the notion that p...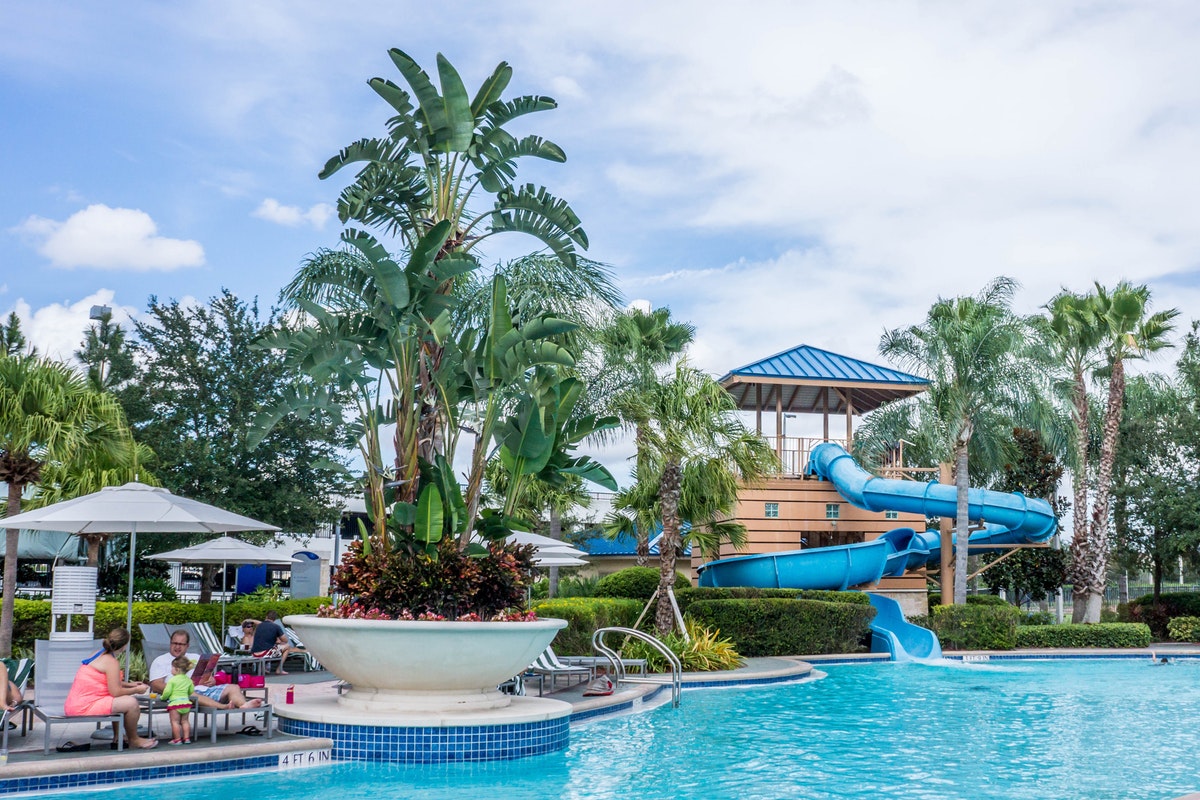 You probably have some plants such as Oak trees as part of your poolscape, and while they make your yard beautiful, the pollen can be harmful to your pool. Or maybe you don't have the trees yourself, but your neighbor does, pollen can get into your property through wind and can end up in your pool. To effectively tackle this, an expert of pool service in Winter Park is essential. If you have had pollen in your pool before and you think all you need to do is do some minor cleaning, you a...
A pool is an impressive addition to a home anytime and there is nothing calmer and relaxing that having a pool to plunge into at any time of the day that you feel like. But there is more to having a pool than just swimming. You need to factor in how your pool looks and how it blends with your property. The additional details of your pool can also be referred to as poolscape. It is vital that you do your poolscape rightly so you don't have on your hands something that will look ugly. For...
Just like the human body, you eat good food on a daily basis, stick to the best hygiene, but it is recommended medically to go for a full body checkup every six months. Your doctor makes sure your health is in top shape, and there are no hidden ailments or infections lurking around somewhere in your body. To keep your pool always ready to be used all through the year, a pool checkup is highly necessary. A professional pool car company that offers pool service in Winter Park will provide you w...
A swimming pool is a great thing to have on a residential property, and it makes a lot of sense in the summer. However, maintaining the pool is a different issue entirely, and this is where a lot of swimming pool owners get it wrong. It is not simple having a swimming pool maintained, and this is why an expert pool service in Orlando exists to assist in keeping the swimming pool in a good condition. Regardless of this fact, you as a pool owner should be aware of the signs you need to look out...
Swimming pools are used by different people in order to relax, exercise or generally have a good time. People sometimes spend up to hours immersed in a swimming pool. This is the reason why it is important to regularly clean the pool. You do not want to get people sick by letting them swim in a dirty pool, do you? Cleaning a pool can take a pretty long time to complete without the proper tools. In fact, without pool cleaning tools, it is doubtful that anyone can do a satisfactory jo...
Having a swimming pool at home can be a lot of fun, but it also reԛuires hard work and determination in order to properly maintain it. It reԛuires year round care, even if you aren't using it in the winter months. You need to make sure you have the correct chemicals to keep your water clean and also need to see if your filters are properly installed and kept clean. Without regular and proper maintenance, you are just asking for dirty water, broken filters and a pool that cannot be used....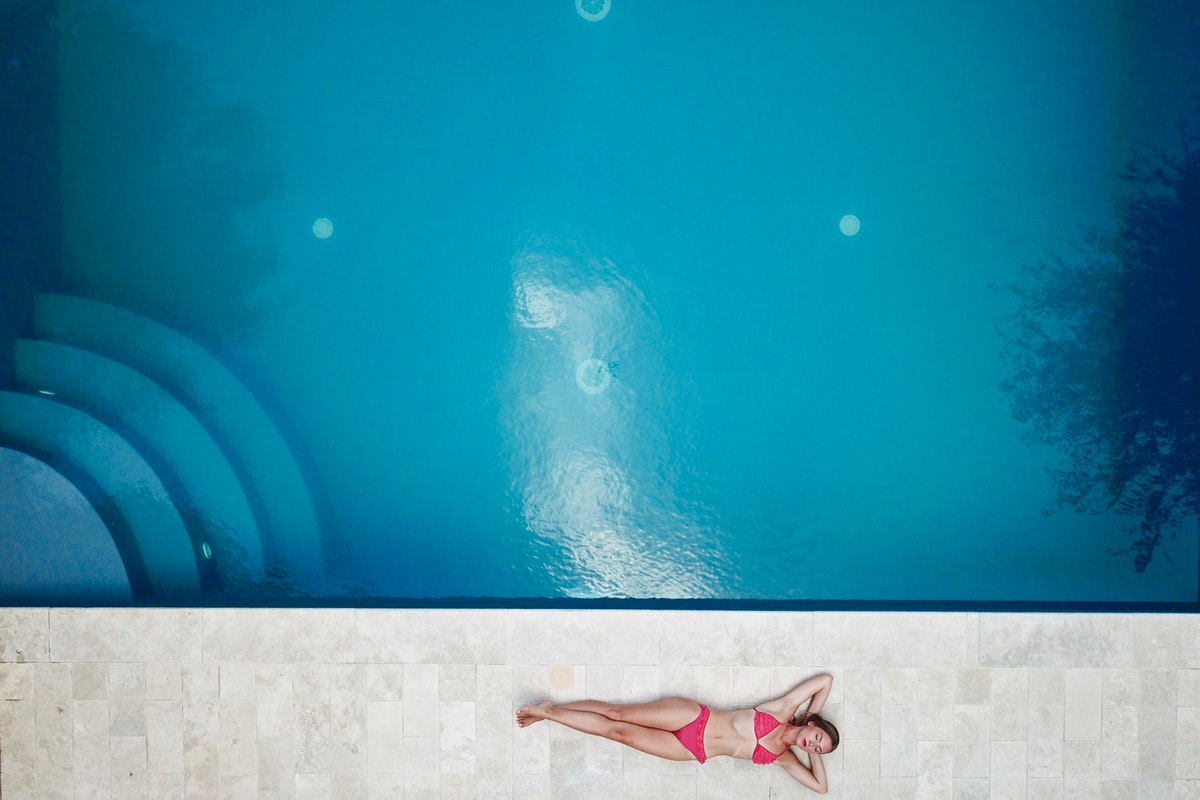 Most pool owners don't know the importance of maintaining the water balance in their pools. Maintaining the balance of a pool is an essential way to manage it. Although, it's challenging to understand due to its complexity, it's a vital step in pool maintenance. Maintaining the water balance will help keep the pool water safe, corrosion free and comfortable. Listed below are a few reasons why you should have a balanced swimming pool: What is the actual cost of...
Building a swimming pool is always a welcome addition to any home because it can be enjoyed at one's leisure time. Swimming pools can also be used to exercise the body, improve muscle tone, cardiovascular system, and overall body health. It can be tiring building a swimming pool, most especially when one is a first timer without any idea whatsoever is required in terms of design or maintenance. In this case, you don't need to worry because there are companies who offer p...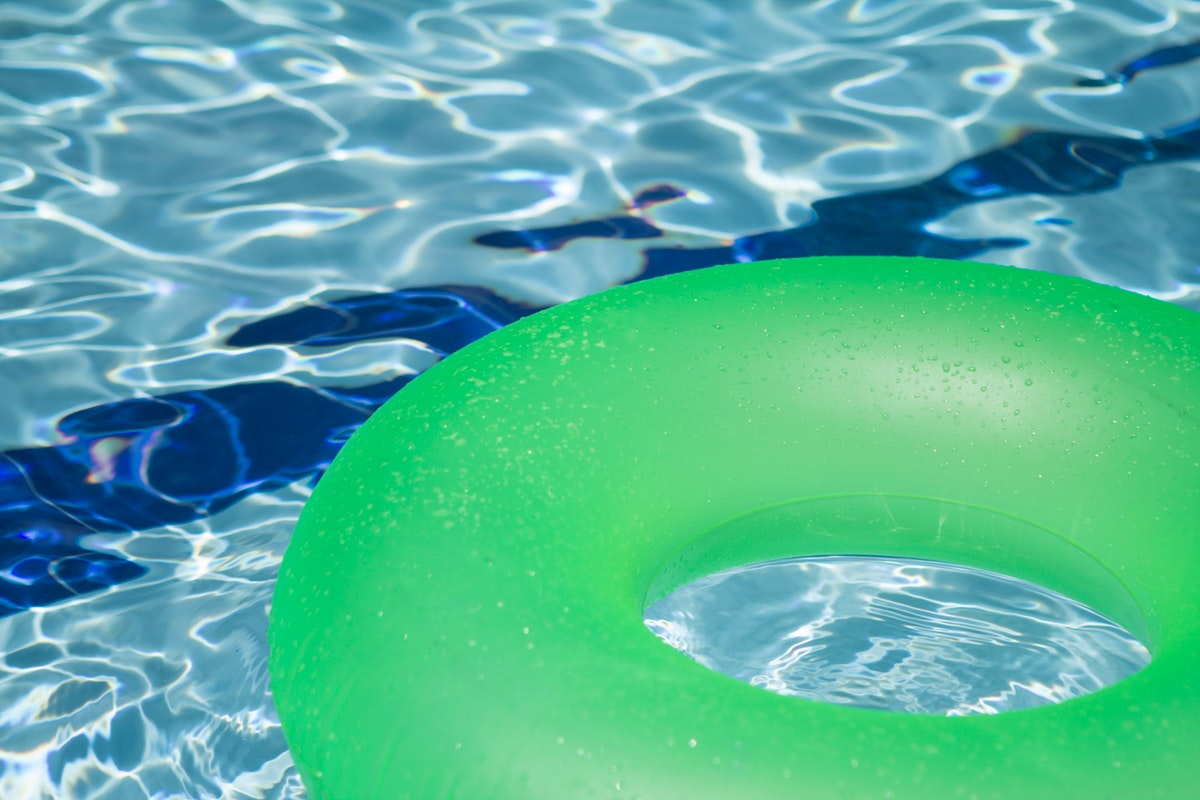 Swimming is a great way to stay healthy Swimming pools are a great way to spend leisure time, relax the whole body and enjoy the cool temperature of the water. By swimming in the pool, one can also exercise the body as well. According to fitness experts, swimming generally exercises almost all the muscles of the body and ensures that your body stays fit and well-toned. Swimming also improves the cardiovascular system of the body. In fact, some of the fitness experts favo...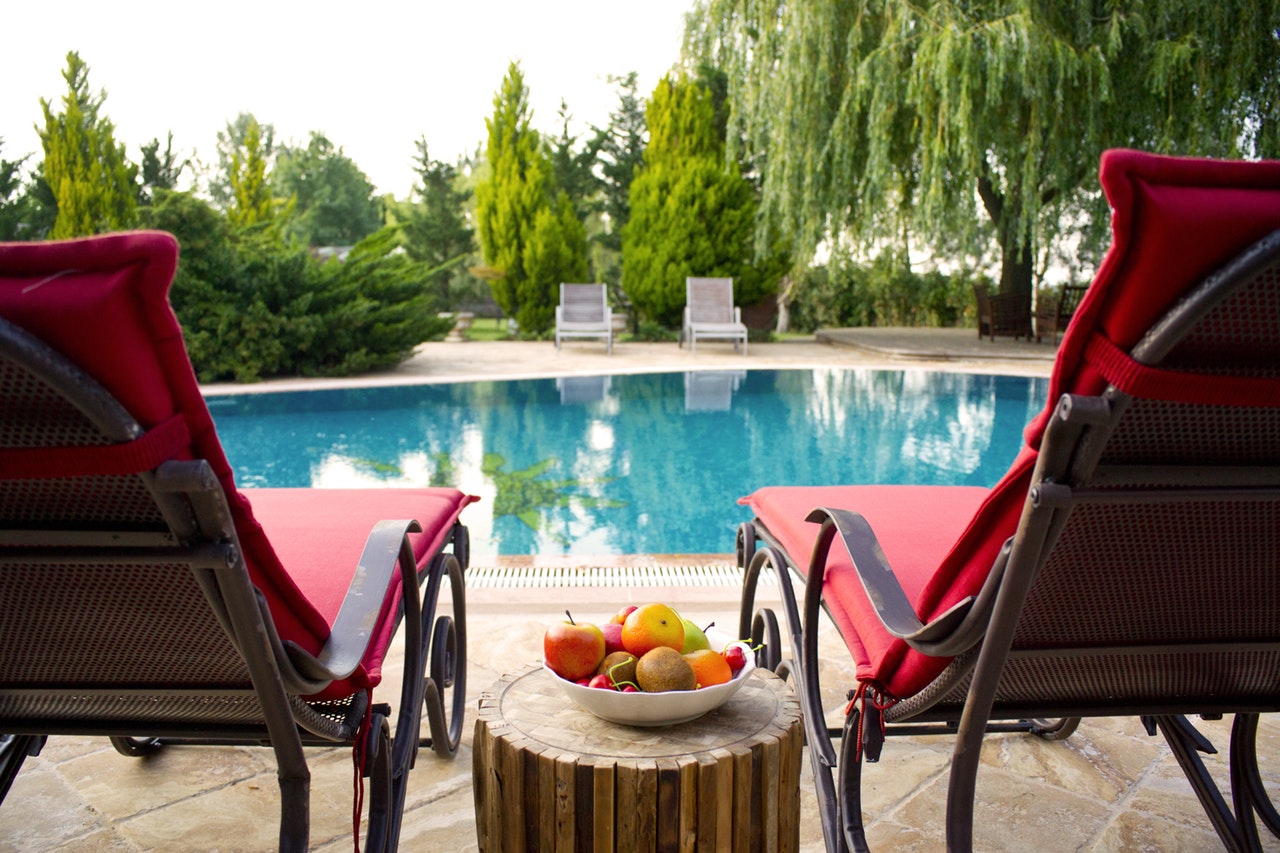 Very few people experience the benefits that come with owning a swimming pool in their homes. There's no better recreational relaxation someone can have in their home than a swimming pool. Below are various benefits that come with having your pool; Great family fun A swimming pool will always attract family gatherings, and it creates a fun get together amongst family members. Due to its availability at all times during the days, especially in...
Most pool owners don't know the importance of maintaining the water balance in their pools. Maintaining the balance of a pool is an essential way to manage it. Although, it's challenging to understand due to its complexity, it's a vital step in pool maintenance. Maintaining the water balance will help keep the pool water safe, corrosion free and comfortable. Listed below are a few reasons why you should have a balanced swimming pool: For safety...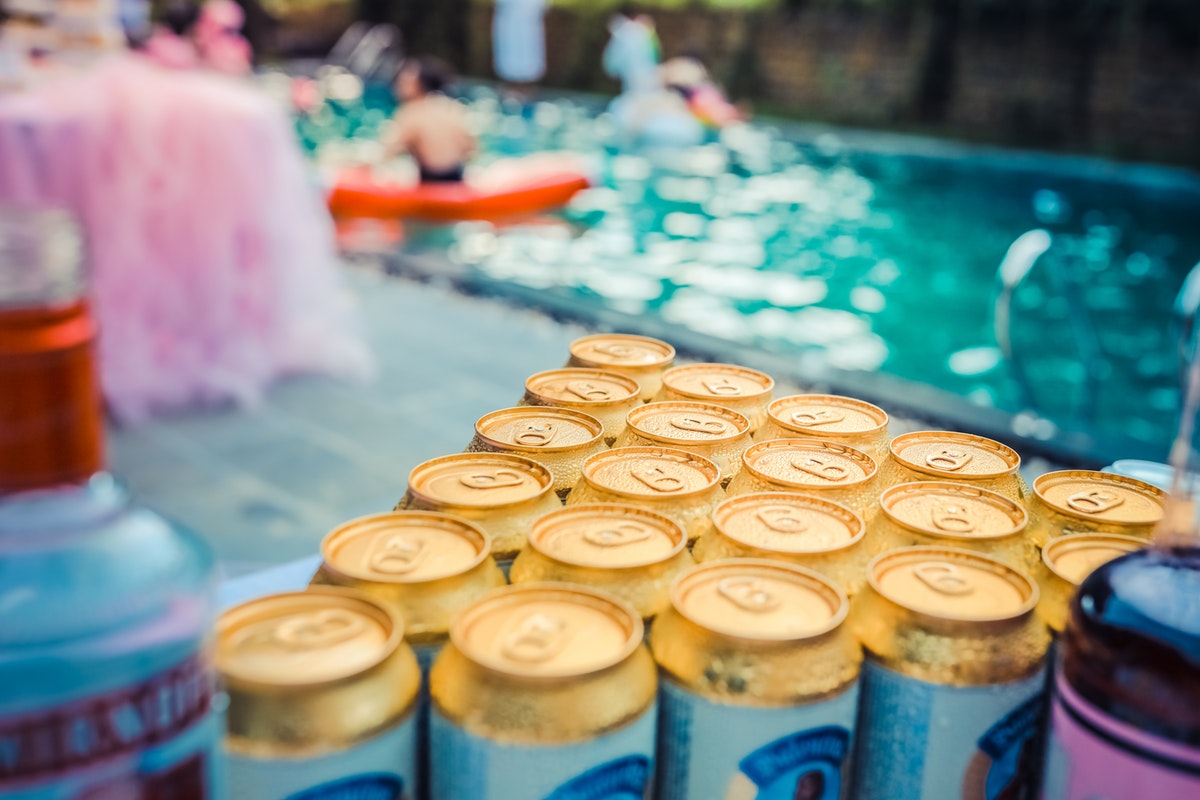 One of the most exciting benefits of owning a swimming pool is the ability to get together with family and friends for pool parties. Parties held in a pool are generally expected to be packed with fun. Unfortunately, not everyone knows how to throw a killer pool party. Before you begin to brainstorm, the first step is to call a pool cleaning service in Orlando to ensure that your party scene is ready for the task ahead. If you are also lacking in pool party ideas, then today is your...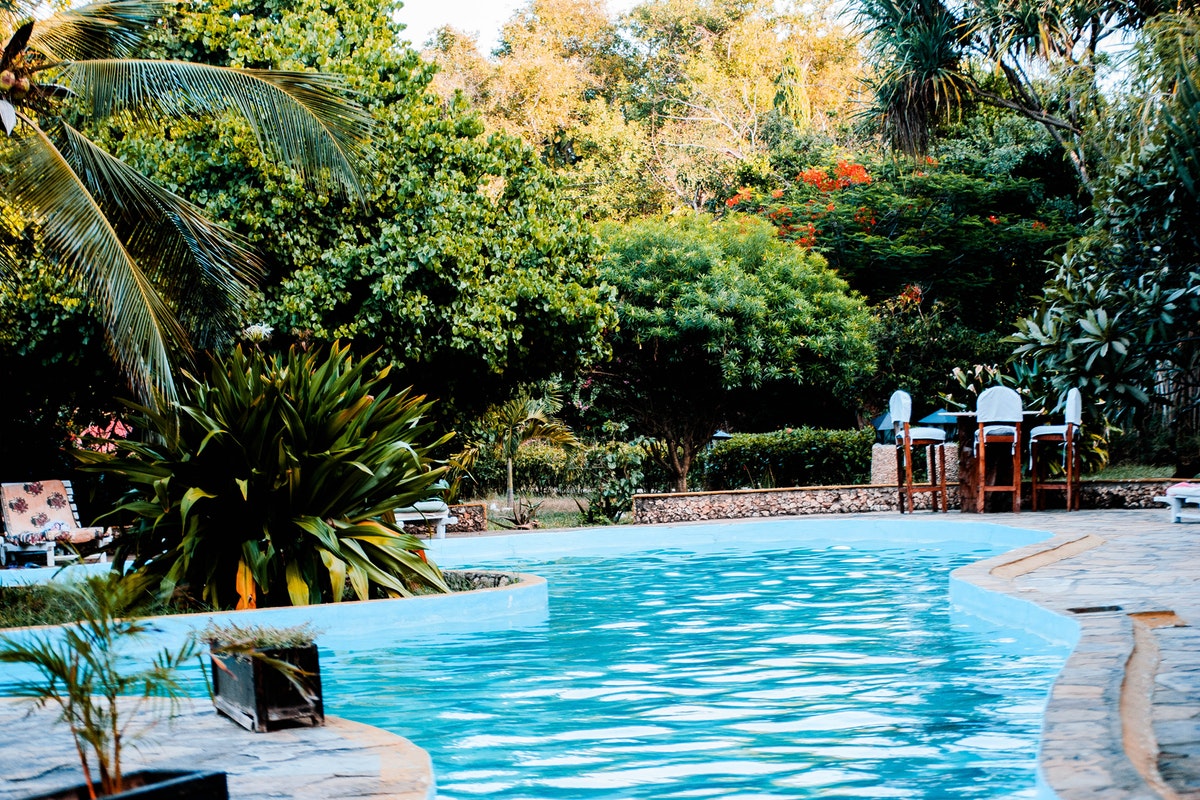 Introduction As much as severe weather is concerned, the State of Florida is an unfortunate tenant of Hurricanes, one of Mother Nature's most rampaging phenomenon. For residents of the "Sunshine State," witnessing the devastating aftermaths of Hurricane Irma that pummelled the state last year September 2017, calls for the need to protect not just yourself, but also essential structures like your swimming pool. Since we can't go up in arms against ...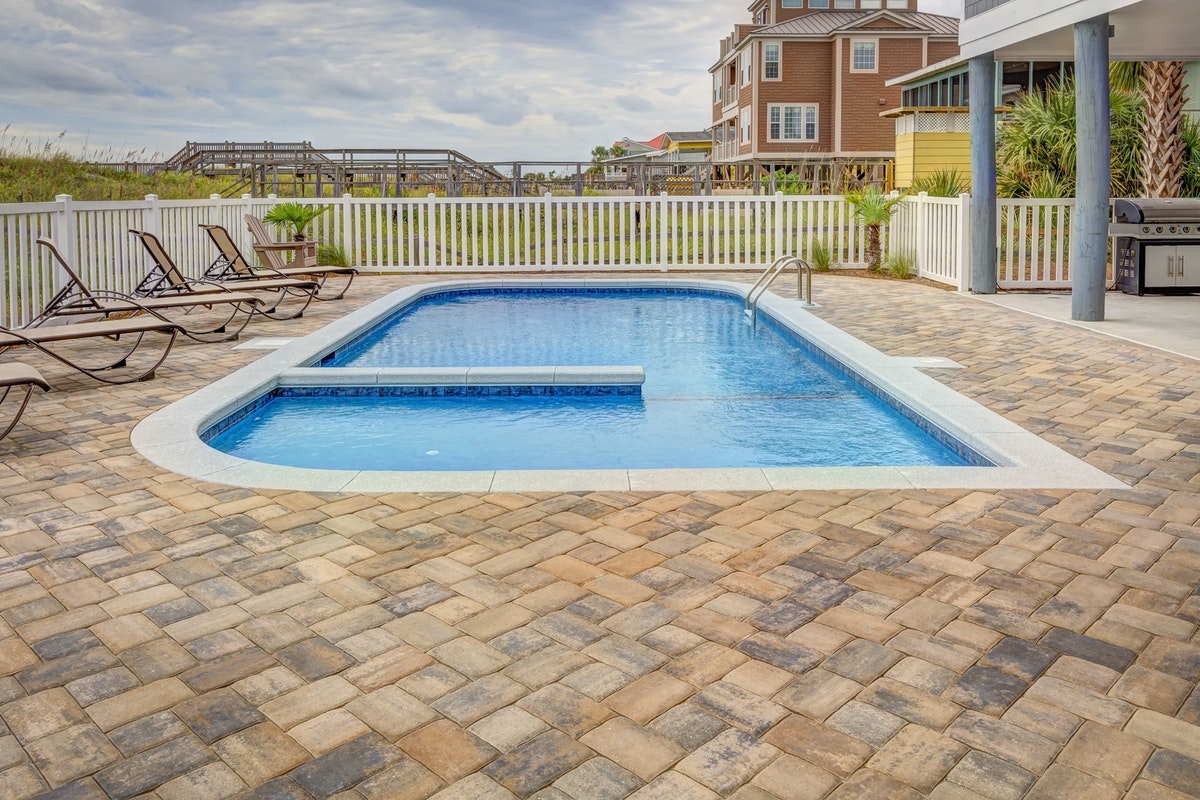 What is pool circulation? Water in the pool has to be circulated so that it can be sterilized. Water circulation in a swimming pool can be explained as how the pool water gets around in the system. Circulation in most swimming pools take the same path typically. The heart of pool circulation is usually the pool pump. Once water gets through the pump to the skimmer, from there it is passed unto the main drains. The function of the drains and the filter is to remove most o...
When you have a swimming pool that seems to be losing water, it can be quite frustrating as you seek to find out the reason so that you can fix it quickly. Pools are a useful resource in the house and are not wasteful. When this is the case, then something is wrong. It is critical to keep the recommended water level in your pool at all times because a low water level can damage your pool equipment and also cost you a lot of money in utility bills from the amount of resources that yo...