Tips on Preparing Your Pool for Entertainment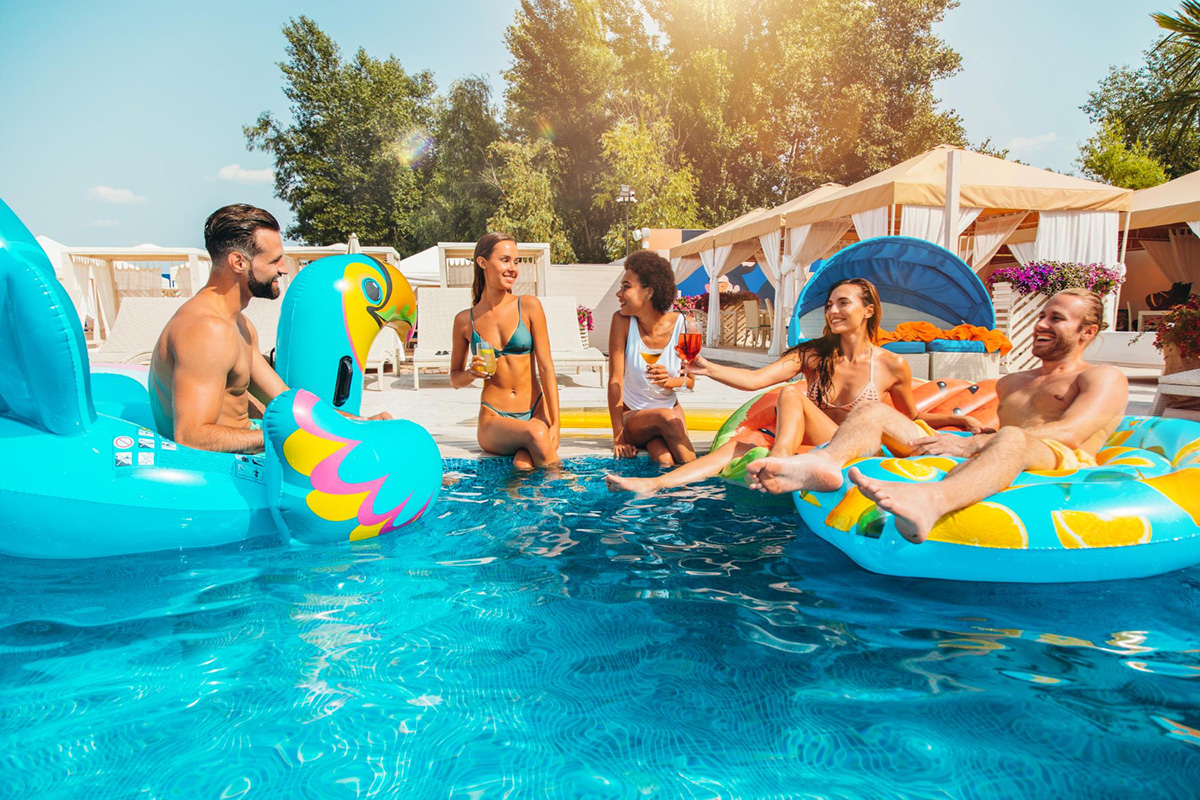 Summertime is almost here and pool parties are a great way to entertain your guests! Who doesn't love a dip in the pool on a hot summer day? As a pool owner, it is essential to make sure that your pool is clean, safe, and ready to entertain your guests. In this blog, we will discuss some tips to help you prepare your pool for entertainment in Winter Park, FL.

Clean the Pool
It is important to make sure that your pool is free of debris, algae or any other contaminants for your guests to enjoy. Make sure to skim out any leaves or debris with a net and brush the pool walls and floors to eliminate any visible dirt. You should also check the chemical levels of your pool to ensure that it is safe to swim in and treat it, if necessary.
Decorate your pool area
Adding a few decorations can give your pool a festive touch and create a welcoming atmosphere for your guests. You can add some colorful beach balls, pool floats or plastic glassware to give that perfect summer vibe. You can also hang some outdoor lights around your pool to create a cozy atmosphere for evening get-togethers.
Set the mood with music
Music is a great way to set the mood of the party and keep your guests entertained. You can create a playlist of your favorite hits and play music on a portable speaker or connect it to your pool stereo system. You can also ask your guests for their music preferences ahead of time and create a playlist accordingly.
Safety First
Pool safety should always be a top priority when planning your pool party. Make sure to have flotation devices such as life jackets or pool noodles available for swimmers who may need them. Always keep an eye on children and inexperienced swimmers. If you are serving alcohol, make sure to monitor your guests' level of intoxication and remind them of the pool rules to avoid any accidents.
Choose the right menu
Food is an essential part of any party, and pool parties are no exception. You can bring out the grill and prepare some barbecue or opt for light snacks and appetizers that are easy to eat poolside. Keep in mind that refrigerated items should be kept in a cooler to maintain their freshness and prevent any spoilage.
Conclusion
Pool parties are a great way to entertain your guests in Winter Park, FL, but it is important to prepare your pool and surrounding area properly to ensure a safe and enjoyable experience. By following these tips, you can create the perfect pool party atmosphere. Remember to have fun and enjoy the summer! If you need assistance with pool services in Winter Park, FL, reach out to Pure and Simple Poolcare for all your pool care needs.