How to Plan the Ultimate Pool Party – Tips and Ideas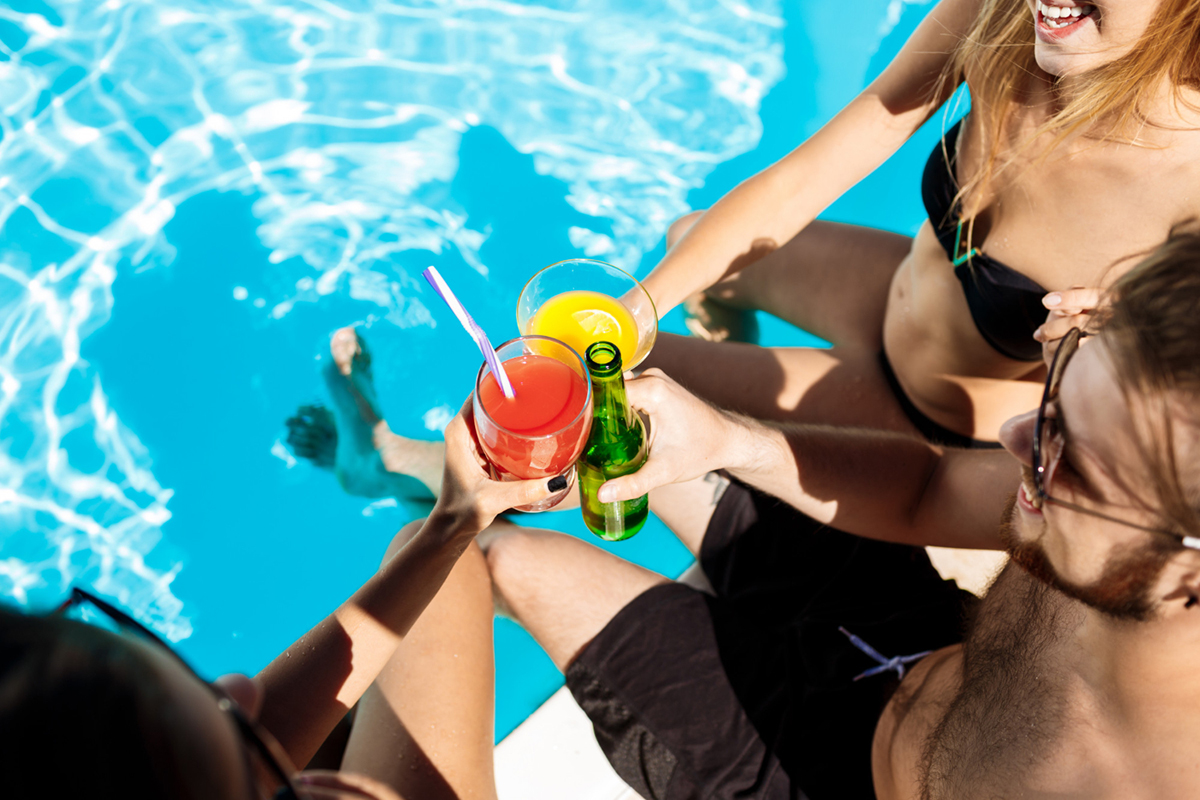 Summer is here, and the weather is perfect for a pool party! There's nothing better than splashing around in the pool with friends and family while enjoying some fantastic food and drinks. However, organizing a pool party can be overwhelming, especially if you're doing it for the first time. But fret not, we've got you covered! In this blog post, we'll share some tips and ideas to help you host the ultimate pool party that your guests will never forget.
Set the Mood with Decorations
Start with simple decorations that add pops of color and a festive vibe. Add some balloons, streamers, tropical-themed paper lanterns, and beach balls around the pool area. You can also include tiki torches, floating flowers, and pool lights to create a more intimate ambiance as the sun sets.
Plan the Menu with Finger Foods
Since everyone will be in and out of the pool, it's best to offer finger foods that are easy to eat and don't require a lot of utensils. Set up a snack table with chips, dips, and fresh fruits. You can also grill burgers, hotdogs, and skewers of veggies and meats as the main course. Make sure to have plenty of refreshments like iced tea, lemonade, and cocktails available for your guests.
Provide Entertainment
Keep your guests entertained with water games, pool volleyball, and floats. Plan a pool Olympics, where guests can compete for prizes or bragging rights. You can also hire a DJ or create a playlist of upbeat summer hits to keep the party going. Encourage your guests to bring their own pool toys or floaties to add to the fun.
Safety First
Safety should always be a top priority when hosting a pool party. Make sure that someone is designated as a "lifeguard" to keep an eye on the pool and ensure that everyone is safe. Have extra towels, sunscreen, and insect repellent available for guests. It's also a good idea to have a first-aid kit handy in case of any accidents.
Clean and Prepare the Pool
The most important element of a pool party is, of course, the pool! Make sure that your pool is clean and sparkling before the party starts. Hire a pool service company like Pure and Simple Poolcare to ensure that your pool is in top shape. They can clean your pool, balance the chemicals, and perform any necessary repairs or maintenance. With their help, your pool party will be a success!
Conclusion
A pool party is a fantastic way to celebrate summer and spend quality time with your loved ones. By following the tips and ideas shared in this blog post, you can create a memorable experience for your guests. Remember to take safety precautions, plan the menu with finger foods, provide entertainment, and enlist the help of Pure and Simple Poolcare to ensure your pool is pristine. With these tips in mind, your pool party is sure to make a splash!