Benefits of Keeping Your Pool Clean and Properly Maintained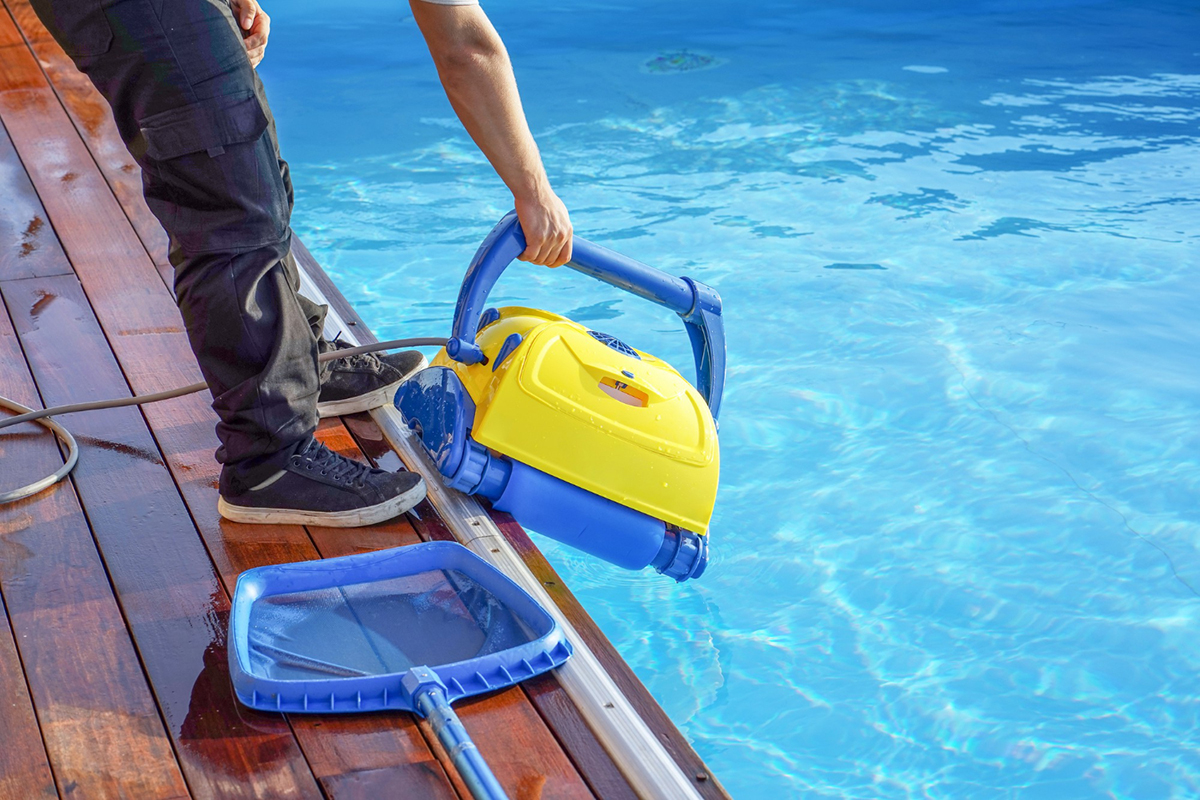 A swimming pool is a great addition to any house as it provides a fun and relaxing way to spend the day. However, with this amazing amenity comes a lot of responsibility. One of the most important responsibilities that come with owning a pool is proper maintenance. Keeping your pool clean and well-maintained not only guarantees an enjoyable swimming experience but also ensures the safety of those who use it. In this blog post, we'll explore the numerous benefits of keeping your pool clean and properly maintained.

Health and Safety
A dirty swimming pool can be a breeding ground for bacteria and other harmful microorganisms such as algae that can cause skin irritation, lung infections, and even stomach illnesses. Regular cleaning and maintenance can help minimize the risk of such health hazards. Proper sanitation methods such as chlorine treatment, pH balancing, and filtration systems can eliminate health risks and create a safer swimming environment.
Durability and Longevity
A well-maintained pool can last for many years. Regular cleaning, upkeep, and proper maintenance routines can keep it in top shape, extending your pool's lifespan and saving you thousands of dollars in replacement fees.
Energy Efficiency
Properly functioning pool equipment can significantly reduce your energy consumption and energy bills. Regular maintenance on pool pumps, filters, and heaters can help maintain their efficiency, reducing the amount of energy they use. At the same time, this will help lower your monthly energy costs.
Enhances Aesthetics
A clean and well-maintained swimming pool adds to the beauty and overall ambiance of your backyard. A dirty and unkempt swimming pool will degrade your outdoor living spaces, turning off anyone who wants to use it. Proper maintenance helps your pool retain its visual appeal, making it pleasing to the eye, and adding overall value to your property.
Time Saver
Lastly, scheduling regular cleaning and maintenance services can save you time and effort. Winter Park pool service offers professional pool maintenance and cleaning services to ensure that your pool stays in top condition all year round. By outsourcing your pool maintenance, you're saved from the hassle of cleaning, testings, and maintenance, giving you extra time to spend enjoying quality time with family and friends.
Conclusion
Keeping your pool clean and properly maintained has many benefits for you and your family. Scheduling professional pool maintenance services with Winter Park pool service can help guarantee a clean, well-maintained, and visually appealing pool all year round. Beyond the advantages listed above, regular pool maintenance can give you peace of mind and keep your pool running trouble-free with minimum hassle. Contact Pure and Simple Poolcare today, schedule an appointment and enjoy your pool for years to come.