Why You Should Hire a Pool Cleaning Company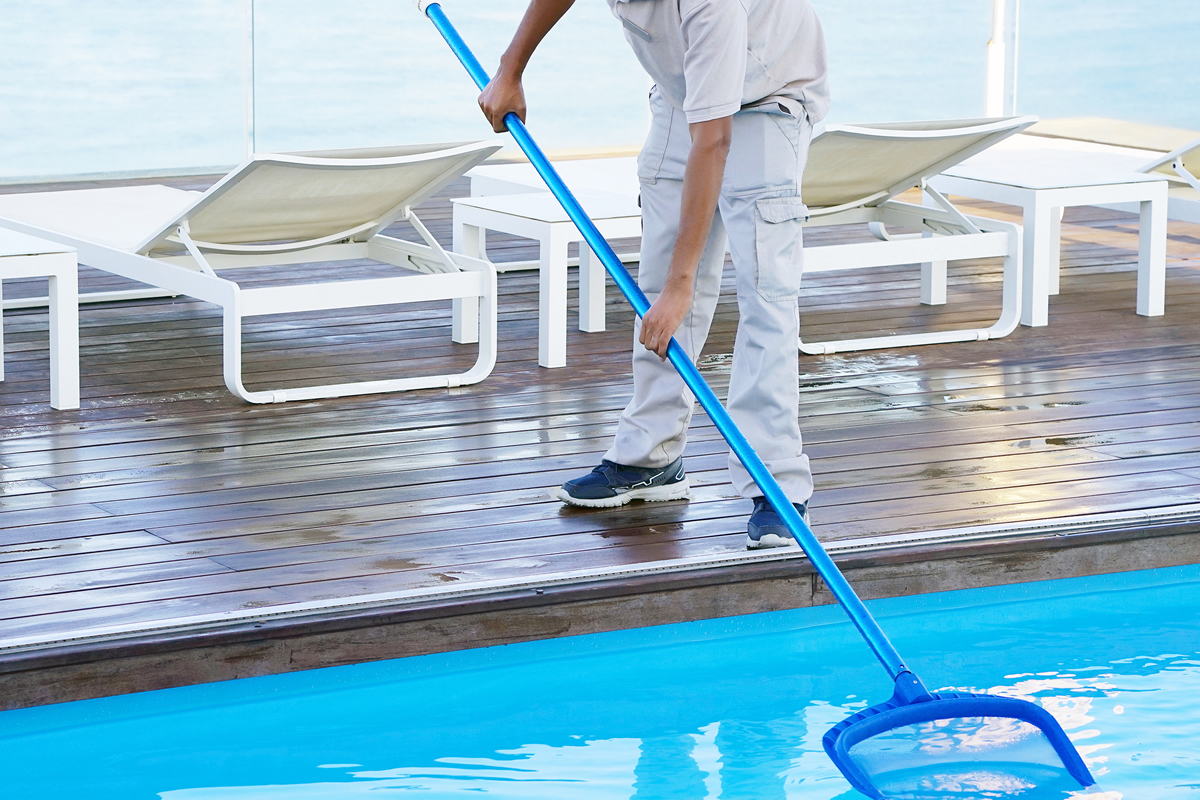 Many of us desire a pool in our backyard, which will not only increase the value of our home but also protect us from hot summers, allow us to host water parties, and enable us to spend time with our loved ones. But if you own a pool, you might think about cleaning it, which can be a time-consuming headache. Hiring a pool service in Orlando is a good idea to save money and time. These are a few of the many reasons why you should consider hiring a pool cleaning company to keep your pool safe and clean all the time.
Save Time
Cleaning a pool is a time-consuming task, but if you hire a professional to clean the pool, then your pool will always be ready for swimming. It will free up your time so that you can simply enjoy the pool whenever you want. Also, if you have a busy schedule, you will not have the time to spend on another productive activities. Most people need training to clean the pool, and professionals have the proper training to clean it. They can do it smoothly and quickly. Experts can efficiently perform the task. Also, they can give tips on how to maintain it properly.
Save Space
A professional pool cleaning company can save space from needing to store all the bulky equipment and bottles of chemicals and supplies. They will clean the pool as requested by the client, such as weekly or monthly. Not only will you not have to purchase all of the pool equipment, which can become expensive, but you will not have to come up with a place to store everything. Many people with pools also have storage containers or pool sheds, which can take up lots of space in your yard or home.
Save Money
The majority of pool owners prefer to clean their pools themselves. However, DIY techniques necessitate the purchase of tools. Professionals have their devices, so it is cheaper to hire a professional to repair the pool. They can also detect problems early on, which will save you a lot of money in the long run by avoiding more extensive repairs or even replacements.
Detect Issues Early
A professional pool cleaning company can spot the issues before they cause any damage. There may be cracking or peeling, which can be covered by dirt. The problems can cost you a lot, and it isn't easy to spot them without thorough cleaning. The expert will also identify any issues in your pool and discuss them with you.
Protect Your Health
Pools are not only expensive in terms of money and space. But they can also damage your health. If your pool is dirty, it can irritate the skin, ears, and eyes. The bacteria can create an infection. But if you clean the pools, then your pool could easily prevent illness. Also, dirty pools contain algae, which could cause health issues. The pool floor will become slippery, which could cause physical injury. But a pool cleaning company could easily clean the pool, as they are experts at cleaning it.
Pool cleaning is a difficult task that requires your time and money. It is always relaxing if you come out of your home and see a clean pool. Contact our pool service in Orlando to get on our cleaning schedule today!