How to Host the Best Swimming Pool Party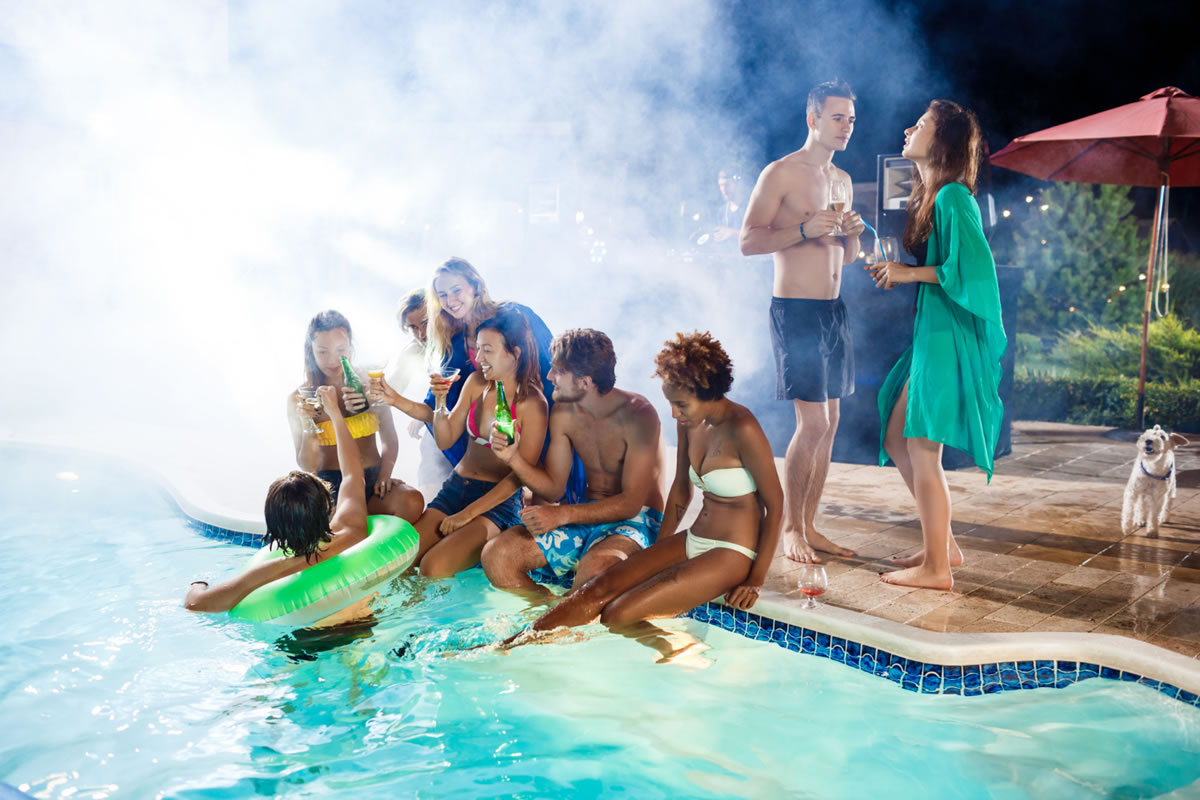 Fall is here, and that means that the holidays are around the corner. In Florida, you enjoy the benefits of beautiful weather all year long, allowing us to enjoy our Christmases by the pool and our Thanksgivings on the beach. When you have a pool service in Orlando, you keep your swimming pools swim-ready all year long. This means that you are always ready to host friends and family outside our home. These are a few tips you should follow when you plan and host your next swimming party.
Set the Guest List
Every great party starts with a guest list. Write down a list of all your friends and family that you want to invite to your party. Make sure that you have enough room and food to accommodate the guest list of your size and consider the goals of your party. Holidays may be best kept to strictly family, while birthdays or weekend gatherings can be a mix of all your favorite people.
Create an Awesome Playlist
The music at your pool party should keep people moving all day long. When you plan your party, consider the theme and the guests that will be coming to your party. This can dictate the type of music that you put on your playlist, as you should keep your guests happy with the right song choices. Consider holiday music or just pick a bunch of your favorite hit songs to keep the party alive.
Serve Bite-Size Snacks
When you host a pool party, you need to feed your guests, but you should also consider the environment. Bite-sized snacks often work best for those who are jumping in and out of the pool to grab something to eat. You may also want to serve your food outside on the patio table or screened-in porch. By serving delicious snack food, you keep your guests full and happy while they are swimming.
Create a Lounge Area
You should anticipate that some people will not want to swim right away. When you create a lounge area outside of your pool, you encourage your guests to join the party without having to dip their bodies into the water just yet. Arrange chaise lounge chairs alongside the pool or put a small table and chairs nearby to keep everyone together.
Prepare the Pool
When you host a pool party, you need to make sure the pool is ready and safe for swimming. Cleaning your pool is important so that you can create a beautiful and alluring first impression. Check to make sure that your water is properly balanced and ready for swimmers. By taking care of the maintenance before the party, you ensure that your pool is ready to go once guests start to arrive.
By ensuring that you have everything you need to throw a great swimming party, you can keep your guests happy all day – and night – long. If you are looking for a quality pool service in Orlando to help with all your pool cleaning and maintenance needs, contact the team at Pure and Simple Pool Care to hear more about our services today.