Deciding on DIY Pool Maintenance or Hiring a Professional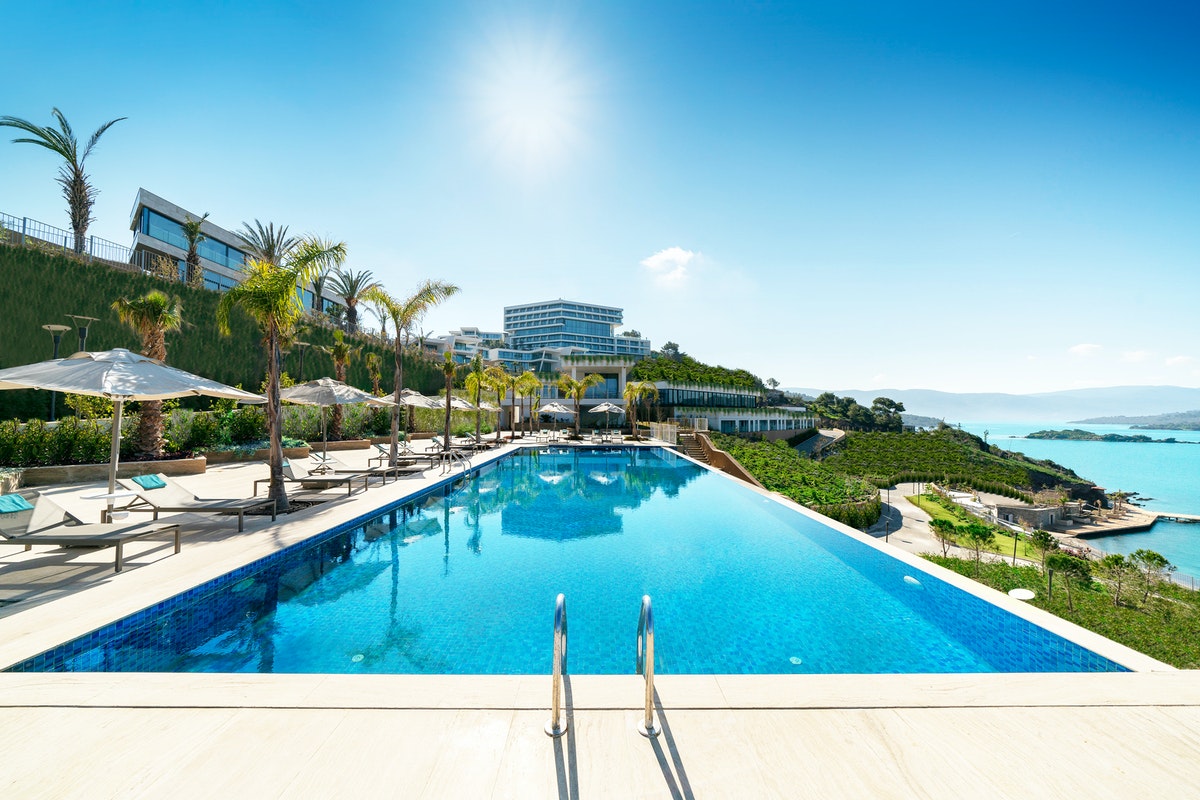 It takes energy and time to keep your pool looking great. Unfortunately, it can also drain your bank account. Some people prefer relaxing in the sun by their pool over cleaning it, while others find pool servicing therapeutic. Our experts on pool service in Orlando offer the following pool maintenance considerations to determine whether you should do your own maintenance or hire a professional service.
What a professional pool service does.
If you're thinking of hiring a professional to maintain your pool, it is essential to know precisely what they will do. Depending on the services you need, a pool service will come to your house weekly or bi-weekly to provide the following services:
Vacuuming pool surfaces.
Skimming debris from the surface of your pool water.
Scrubbing pool surfaces including steps and walls.
Emptying your skimmer baskets.
Ensuring pool filters are efficient.
Determining the water's pH levels.
Balancing pool chemicals.
Checking pool water levels.
Shocking your pool.
You can have your pool service team come and open your pool in the spring and close it at the end of the season for a little extra cost.
The difference in cost.
Pool owners commit to a significant annual investment. It is costly to purchase pool chemicals and run pool equipment. In addition to hiring professional pool maintenance services, your professional pool service costs will range depending on the types of services you need and several other factors, including.
Your pool size-Larger pools require more chemicals and take longer to clean.
Your pool's location- Pools near wooded areas, trees, or foliage will often encounter more debris than a pool set up in an open space. In addition, your service calls will be more frequent if your pool is in an area with increased precipitation.
Pool type- Natural pools, chlorine, and saltwater pools will all cost differently to clean the water and maintain equipment.
Pool usage- If your pool only gets used occasionally, it will require less maintenance than a pool used often.
Pool equipment- The quality and efficiency of your pool equipment will make a difference in the work required to maintain it. In addition, any add-ons you have, like lighting or heating, can require additional service calls and repairs.
Pool care costs may be reduced slightly if you do your pool maintenance yourself, but usually not as much as you expect. This is because first, you have to purchase all the cleaning supplies, equipment, and chemicals to care for your pool correctly. Most property owners who choose DIY pool cleaning will spend anywhere from $20 to $100 a month to maintain their pool accurately.
The effort and time required.
There is a marked difference in the level of time and effort required to hire a pool service versus cleaning at yourself. Many homeowners feel overwhelmed the first time they tend their pool. However, as they get more experienced at replacing filters, balancing chemicals, and cleaning their pool most efficiently, things begin to come more naturally. Depending on the type of equipment you use, do-it-yourself pool cleaning may take up to an hour and a half and need to be done weekly. Keep in mind, this does not include balancing chemicals or replacing pool equipment.
Because professional-grade tools are available to pool maintenance services, they can often complete full pool cleaning services in under an hour. You can schedule pool cleaning services while you're relaxing, spending time with your kids, or while you're at work.
The quality.
DIY pool cleaning is not usually as effective as professional pool services. This is because professional services use professional-grade equipment and are experts in pool cleaning. However, if you have the time, own quality equipment, and understand how to balance pool chemicals, there's no reason you can't achieve the same results as hiring a pool cleaning company. The secret to having a pool that is operating well and looks clean is to learn the process of pool maintenance.
Taking care of pool maintenance yourself is a long-term commitment. There are also many expenses involved, so you don't want to purchase all the equipment and cleaning supplies to decide you would rather have someone else take care of it. Suppose you're not sure how you want your pool cleaning and maintenance handled. In that case, experts recommend hiring a professional pool service in Orlando and watching what they do before you fully commit to either choice.