Advantages of Hiring a Swimming Pool Maintenance Service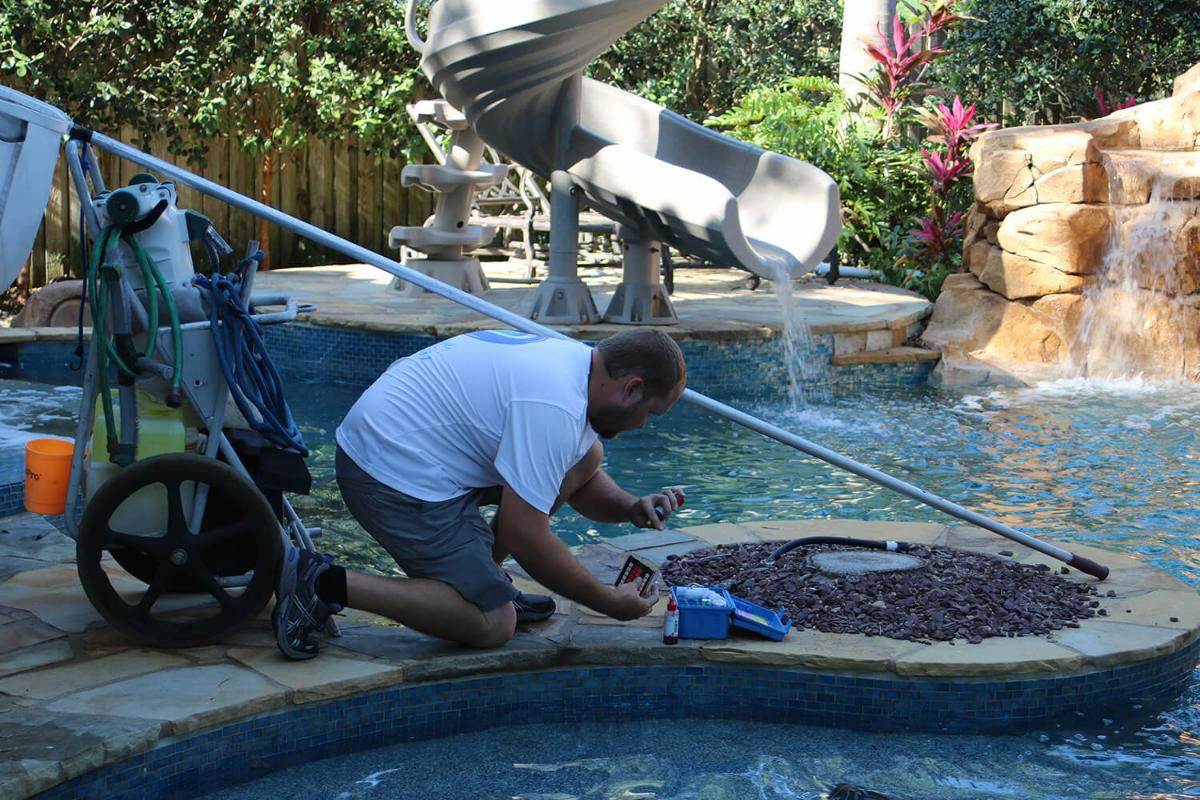 While you can perform some elements of swimming pool maintenance services yourself, there are numerous good reasons to ponder hiring a pool service in Orlando to complete regular cleaning and upkeep of your swimming pool. Of course, a DIY strategy to pool maintenance is okay for daily and weekly insignificant maintenance jobs. Still, for anything beyond that, it's best to have pool care performed by a pool maintenance firm regularly. Here are a few reasons why:
Save Time
Why utilize your invaluable free time cleaning and preserving your pool when you can be using that time to unwind and appreciate the pool instead!
Avoid Stress
A lot of hassle and stress comes with trying to preserve your swimming pool entirely by yourself. There's more to it than removing debris:
You must balance chemicals.
It would help if you cleaned the filters.
Pumps need to be inspected.
Pool equipment needs to be tested.
On your own, you may worry about whether you're accomplishing every kind of pool servicing that ought to be performed, if you're doing it accurately, if you're doing it frequently enough, etc. However, when you employ a professional pool maintenance firm, you have the peace of mind of knowing that your swimming pool is being adequately cleaned and serviced.
Get Expert Advice
A professional pool care service will take care of your pool for you. They will also provide tips on preserving your pool's ideal state between experienced cleanings.
Maintain the Value of Your Swimming Pool
A pool is a substantial investment. You wouldn't allow your automobile or your house to become rundown or compromised, so why jeopardize losing the investment you made in the value of your swimming pool? Neglecting something you perhaps paid tens of thousands of dollars for will lead to remorse in the long run, particularly when it comes time to market your property. A messy, broken, neglected pool can repel buyers, but a lovely, hygienic, working pool adds extraordinary allure and value to any residence.
Keep Pool Chemicals Balanced
Chemicals are complex and can be dangerous when erroneously added to a pool. However, they are also critical to your pool's appropriate functioning and upkeep. Experienced pool experts know the precise amount and variety of chemicals required to keep your pool safe and clean. Hiring a professional pool care business relieves you of the responsibility of guesswork when it comes to chemically treating your pool.
Frequent Inspections
A professional inspection is something that homeowners cannot conduct themselves. One of the most significant benefits of a traditional swimming pool service in Orlando is that a professional will automatically inspect your pool and its gear regularly. They will be able to recognize problematic gaps, sharp borders, and other dangers or impairments in need of restoration.
Contact us today if you need your pool serviced by qualified professionals. We want to do the hard work for you!