5 Reasons to Hire a Professional Pool Service Today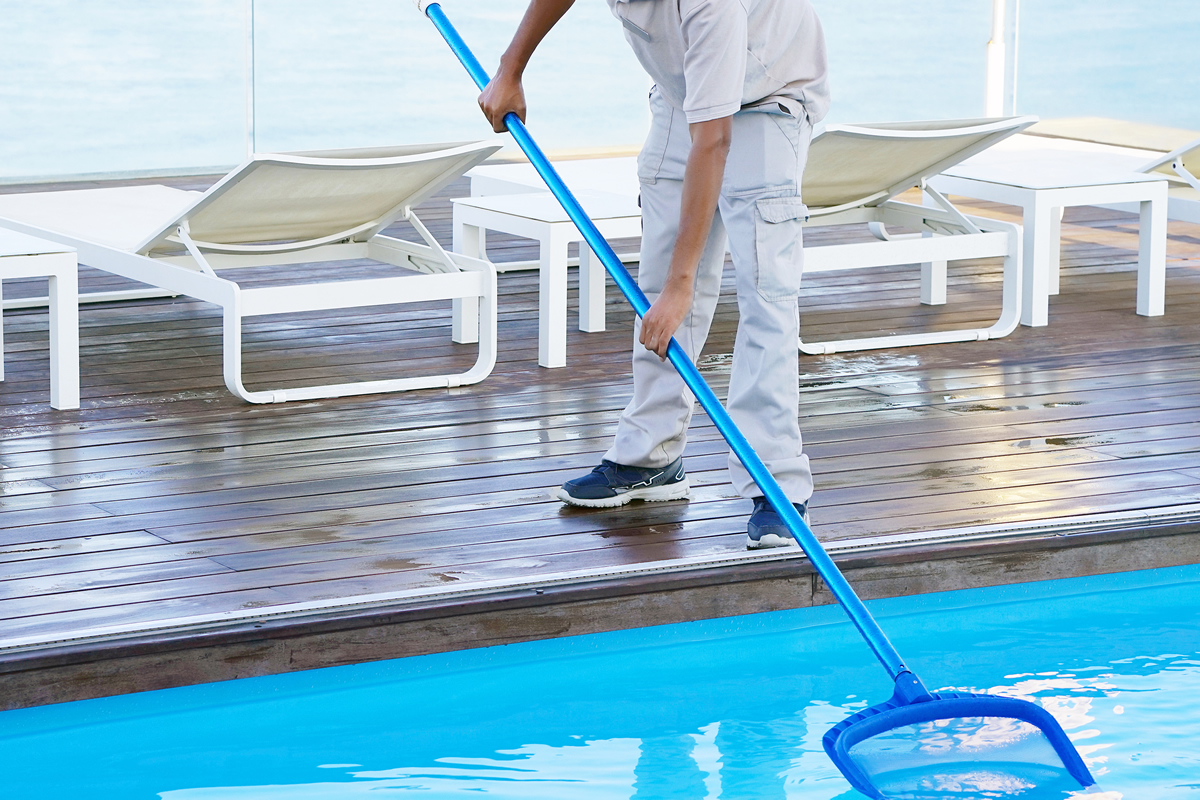 Many pool owners struggle with whether to care for their swimming pool on their own or hire a pool service in Orlando to take care of the work for them. This is a common dilemma for pool owners across the globe. Maintaining your pool independently does offer a few benefits, like saving hundreds of dollars yearly and keeping yourself busy with a great hobby. But on the other hand, caring for a pool requires a high level of commitment and work that many people do not have the time and energy to manage. This is where a professional pool service in Orlando can help. Our experts offer the following benefits of employing a pool service for your pool care needs.
You have plenty of free time
Having the extra time for things that matter to you, like hobbies, friends, and family, is a huge plus. Unfortunately, pool cleaning duties can limit your availability for long weekends away with family and friends and zap the excess energy that could be better used starting a new hobby or doing a million other fun things. Hiring a pool service professional will give you plenty of extra time for fun and friendship.
Consistent pool care
Even if you know how to clean and maintain your pool on your own, things can come up that prevent you from being available. With professional pool care services, you will have the peace of mind that no matter what comes up, your swimming pool will be clean and balanced any time you want to take a swim. Plus, you are stimulating the economy and helping ensure your cleaning professional has a job to support themselves.
Professional expertise
Pool service professionals know how to keep your pool chemicals balanced, your operational systems maintained, and all elements of your swimming pool clean and inviting. They perform professional services with the expectation of consistently exceeding industry standards. If you are not educated on pool cleaning, balancing, and servicing, your pool care needs are best left to professionals.
Discovering problems
Pool service professionals are well-trained and informed on small details that might indicate wear and tear or damage that you should address early to avoid costly repairs and replacement down the line. For example, it is not always glaringly obvious that a pool is leaking. Pool service professionals are experts at detecting pool leaks, no matter where they originate from. Regular pool inspections can mean the difference between minor repairs and complete resurfacing. So even if you do not have a pool service to take care of all your pool care needs, you should consider planning an inspection at the beginning and end of the swimming season to keep things in proper working order.
Professional pool repairs
Adjusting your pool's chemical balance and skimming debris off the surface may be simple enough to handle on your own, but having the skills and knowledge to repair pool damages requires a much higher level of expertise. Therefore, it is always wise to leave pool repairs to the experts. If you have a pool service on your payroll, you already know you can trust and rely on them. If you don't, be sure to do your research before hiring someone for repairs so you can ensure they are trustworthy and reliable.
These are just a few of the reasons you should hire a pool service in Orlando today. Contact us for more information.