4 Reasons to Hire a Swimming Pool Maintenance Service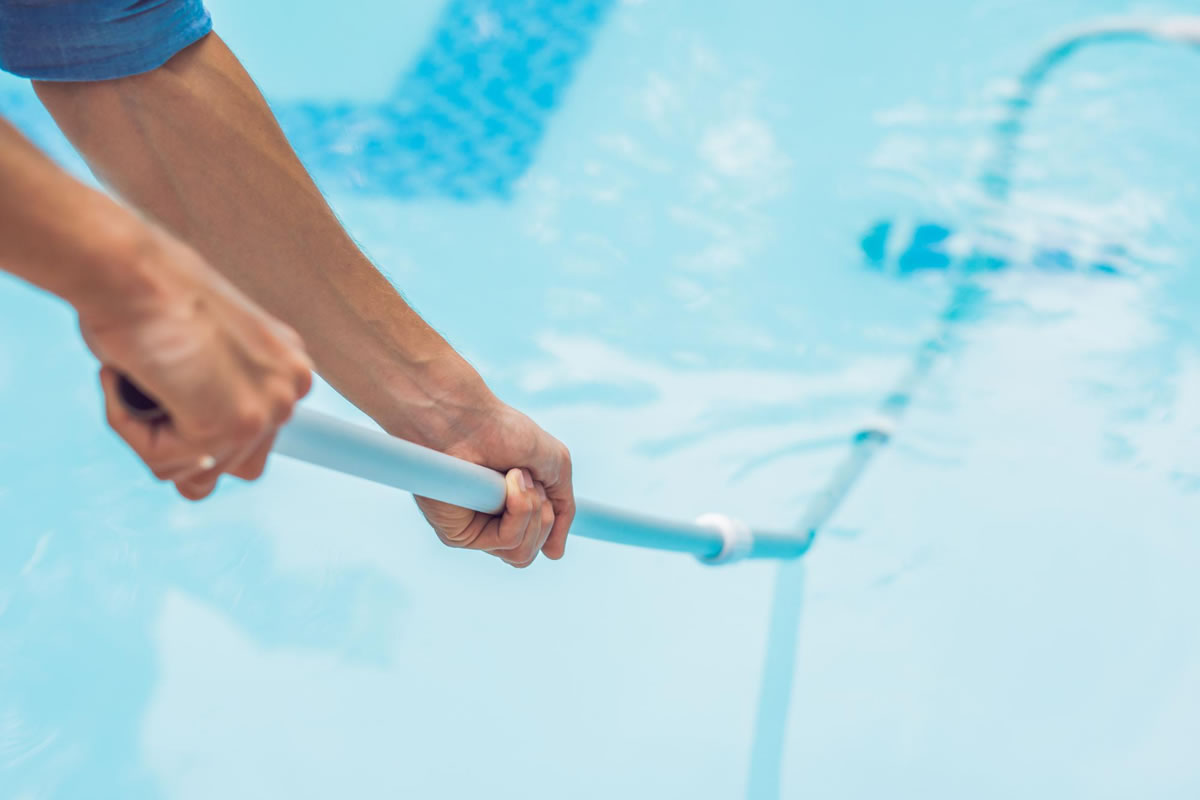 When you hire a swimming pool maintenance service, your pool will be left sparkling and clean. Nobody likes to look in their backyard and see a dirty pool. However, swimming pool maintenance requires much more than just keeping the pool area clean. It requires ensuring that your pool area is safe enough for you and other swimmers. Professionals suggest not completing pool maintenance independently and leaving the dirty work to a pool service in Orlando. Experts explain the following swimming pool maintenance needs.
Vacuuming and brushing
The walls and floor of your swimming pool can get filthy, especially when they are not adequately cleaned. First, a swimming pool maintenance company will always begin by brushing your pool walls with a scrubber. If you have difficulty removing dirt or algae from pool walls, brushing them will eliminate the problem. The less dirt and grime on the surface of your pool, the more clean and sparkly it will look. Hiring a professional service will keep you from needing to work hard to keep your pool area clean. Next, to remove dirt and debris from the water and the floor surface of your pool, a pool maintenance service will use a vacuum. Vacuuming picks up any algae or dirt trapped on the bottom of your pool before it has time to clump together.
Checking and maintaining pH levels
Pool chemicals are used to keep swimming pool water clean enough for swimming. If the levels begin to rise or drop, this can be bad for swimmers and their health. No one wants to be sick or have skin that feels weird because of unbalanced pool water. In addition, it can be challenging to maintain pool chemicals independently. This is best left to pool maintenance experts, who can ensure that your swimming pool is balanced correctly. Especially in the case of shocking your pool, it is always better to know that the water is safe by using a pool maintenance service than risking the problems that can happen by swimming in an unbalanced pool.
Checking and maintaining water levels
Checking pool water levels is just as important as checking pool chemicals. If you are refilling your pool continuously, a pool maintenance service can figure out the problem. Sometimes these problems can be as minor as a leaky seal around a pool light, or they can be as severe as cracks in the pool surface. Even the most minor leak can lead to pricey utility bills, no matter where the problem exists. In addition, if the problem becomes worse, you will have to pay pool repair specialists to eliminate the issue. Using a pool maintenance service lets you discover more minor issues before they escalate to a crisis.
Checking your pool equipment
Sometimes pool equipment can appear to be doing its job, even when there are problems. Maybe it is making funny noises, not cleaning like it used to, or not working at all. With the assistance of a pool maintenance service, you can discover the issues with your pool equipment. Sometimes, the problem can be as easy as repairing or replacing your equipment. The most crucial element of pool equipment problems is to determine the issue early to save you money and time in the future. Experts recommend not relying on trial and error tests to assess equipment issues and instead investing in a professional pool inspection. These inspections are complimentary if you have a swimming pool service in Orlando caring for your pool. When they're adjusting the chemicals and cleaning the water, you have the peace of mind that they will let you know if they hear or see something that is not normal.
These are just a few reasons to hire a pool service for your pool care needs. Contact us today for more information.