Five Tips for Keeping Your Pool Water Safe for Swimmers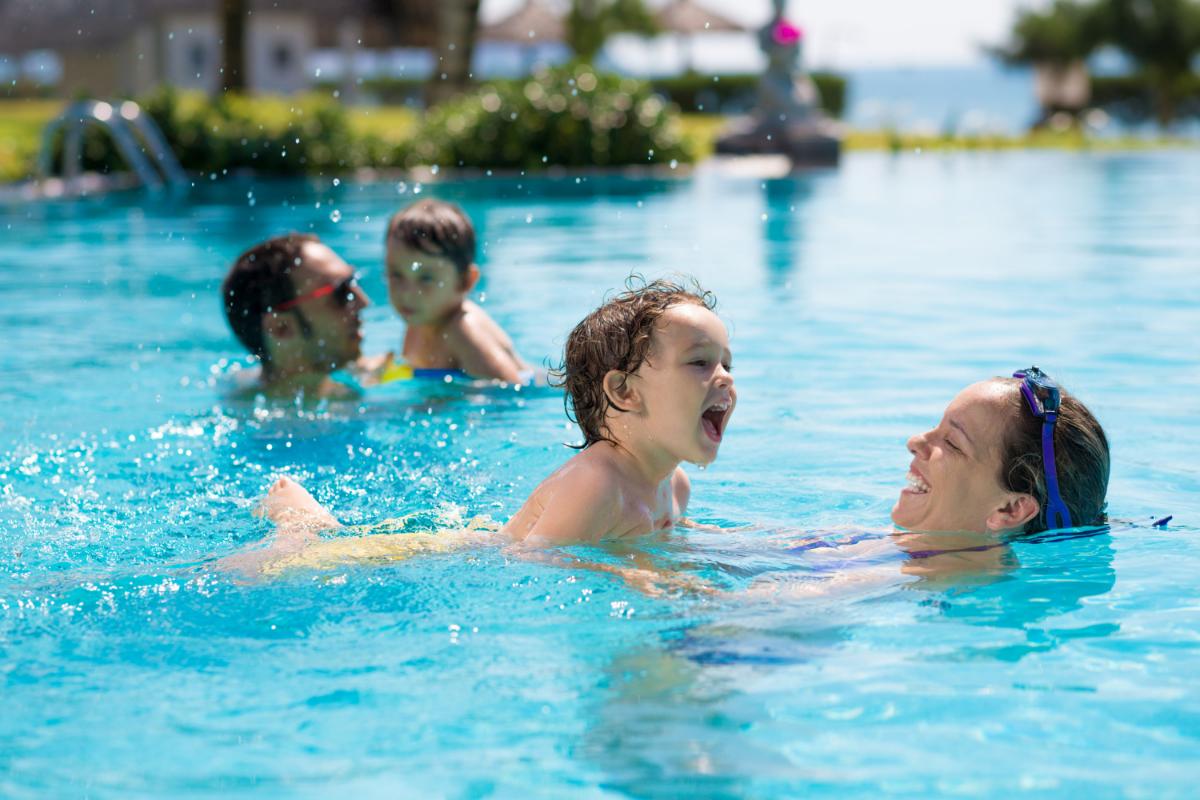 On a hot summer day, there is nothing better than a relaxing dive in a swimming pool. When you are privileged enough to possess one, your pool maintenance habits can maintain it dazzling, refreshing, and ready for daily use. Like anything else in your home, the more you care for something, the more efficient it will operate. Our pool service in Orlando can help you take care of your pool maintenance so that you can enjoy a safe pool. These are a few tips to follow to keep your pool water safe and balanced for swimming.
Always Watch the Kids
The pool is a facility for pleasure. But each year, kids in residential pools across the USA get physically damaged or even drowned. According to the National Safety Council (NSC), over 3,700 individuals drowned in the United States in 2016. Drowning deaths are more common in newborns and toddlers. Although these statistics may startle you, they should educate you on preventable accidents. Watch the kids whenever they are near the pool. Teach them how to swim and learn if you do not know. Install a door alarm or pool fence if the house leads directly into a pool area to inform you whenever a child opens it.
Avoid the Pool When you are Sick
Always maintain good hygiene and keep germs out of the pool. When you have diarrhea, avoid swimming. If there is an accident in your pool, make sure to clear the pool and follow the required water cleaning procedures.
Repair Any Damage in or Around Your Pool
Ensure pool ladders and railings are safe not to injure swimmers when they rely on them to enter and exit the pool. Engage pool service to repair decking damages to keep people from tripping.
Inspect the Structure of Your Pool
As you constantly check on your swimming pool, there are structural elements to watch and call pool service for repairs. Check on the following structural elements to maintain a safe pool.
Weak Walls - Are your sidewall returns of the pool appearing fragile? If so, there may be corrosion or rust that needs to be urgently repaired.
Loose Gates - To keep safe, check your gates, alarms, locks, and other protective obstacles regularly. The gates should swing away from the pool rather than in towards it. The self-closing and latching feature should be fully functional.
Cracks - When you notice any cracks around the circumference of your pool between the deck and the tile, caulk them using a little bead of transparent silicon. Do not allow water from the pool to flow through cracks at this joint and under the deck.
Keep Safety Equipment Nearby
Every pool must have two pieces of critical safety equipment, a life preserver with at least 17 inches diameter that you may throw to assist struggling swimmers in staying afloat, and a safety hook to pull individuals to safety.
These are just a few of the ways that you can keep your pool safe and ready for swimming. When pool maintenance and repairs overwhelm you, you will want to trust a pool service in Orlando to take care of it for you. Contact us to hear about our pool care services and get on our schedule today.