4 Stunning Pool Party Ideas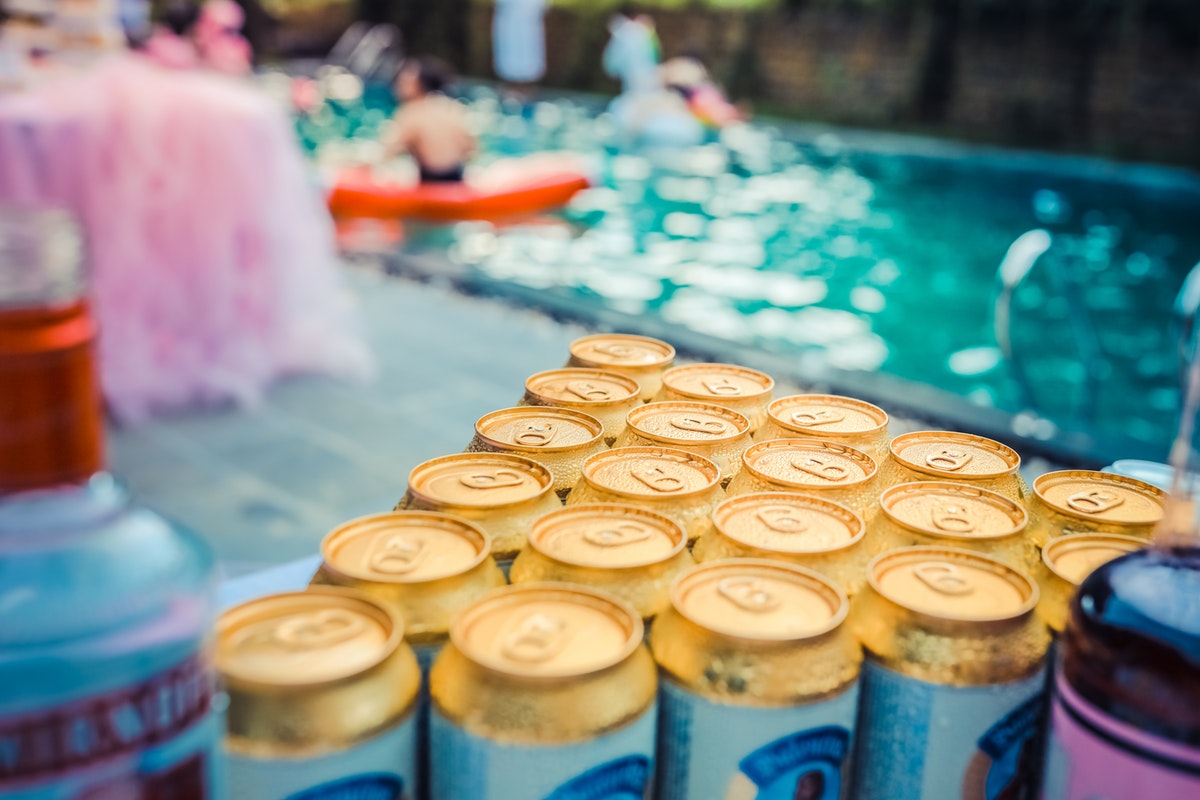 One of the most exciting benefits of owning a swimming pool is the ability to get together with family and friends for pool parties. Parties held in a pool are generally expected to be packed with fun. Unfortunately, not everyone knows how to throw a killer pool party. Before you begin to brainstorm, the first step is to call a pool cleaning service in Orlando to ensure that your party scene is ready for the task ahead.
If you are also lacking in pool party ideas, then today is your lucky day. The folks at Pure and Simple Pool Care, your favorite pool cleaning service in Orlando, have cooked up this article to help persons like yourself. We bring to you some of the craziest pool themes and ideas you could ever imagine.
Let's take a look at them:
Party on The Posh

Only two words can best describe this party theme; stylish cocktails. Use chairs and tables colored in black and white to create the vibe of a modern lounge. And the cocktails; never forget the cocktails.

Feel free to create your signature cocktails and make sure they are served in stylish glasses. There should be floating chairs and beds for guests to relax while floating on the pool. Lastly, thrill your guests with some classy club music to suit the mood.

The Movies

This theme slightly feels like you are bringing the cinemas to your pals. Maybe you are because the basic ingredient in this idea is to have your guests enjoy great movies in a comfortable environment. Change the location of your big-screen TV from your living room to the poolside, or better still, rent a projector.

The party is incomplete without a lot of inflatable chairs. Lastly, to make sure everyone is satisfied, it is advisable you play a classic movie everyone can relate to, keeping in mind, the age group of your guests. That shouldn't be too hard to pull off.

Take Us to Hawaii

Aloha here we come! That expression should be the first thing that crosses the minds of your guests if you pull this off properly. You need to do a lot of decorations, though the materials are easy and affordable. To keep up with the Hawaiian theme, inform your guests beforehand to come with colorful Hawaiian print shirts.

Essential materials needed include leis, tiki-torches, tropical flowers, fruits and vegetables, and Hawaiian themed accessories. This is the fastest way to take a hundred plus men and women to Hawaii.

Pirates of The Pool

We couldn't leave without dropping something for the kids, could we? The little folks would love this pirate themed pool party. To maximize the experience, your party should be complete with treasure maps, inflatable ships, and eye patches.

You can't have a pirate pool party without a good old treasure hunt. Kids would relish splashing in and out of the cool water in search of the lost gemstones. The color theme is ideally red and black. Beach balls, beach towels, hats and flip-flops should be colored as such. And don't forget the skull flags, that would be unforgivable.
By now you should be up to on speed on the trending pool themes and ideas available for you to choose from.
Before you begin planning any of the above party themes, make sure you have asked yourself one question; "Is my pool clean?". If you live in Orlando and your answer to that question is "no," then you should hire the best pool cleaning service in Orlando. Pure and Simple Pool Care is at your service anytime, any day. Enjoy your pool party.