5 Features to Add to Your Swimming Pool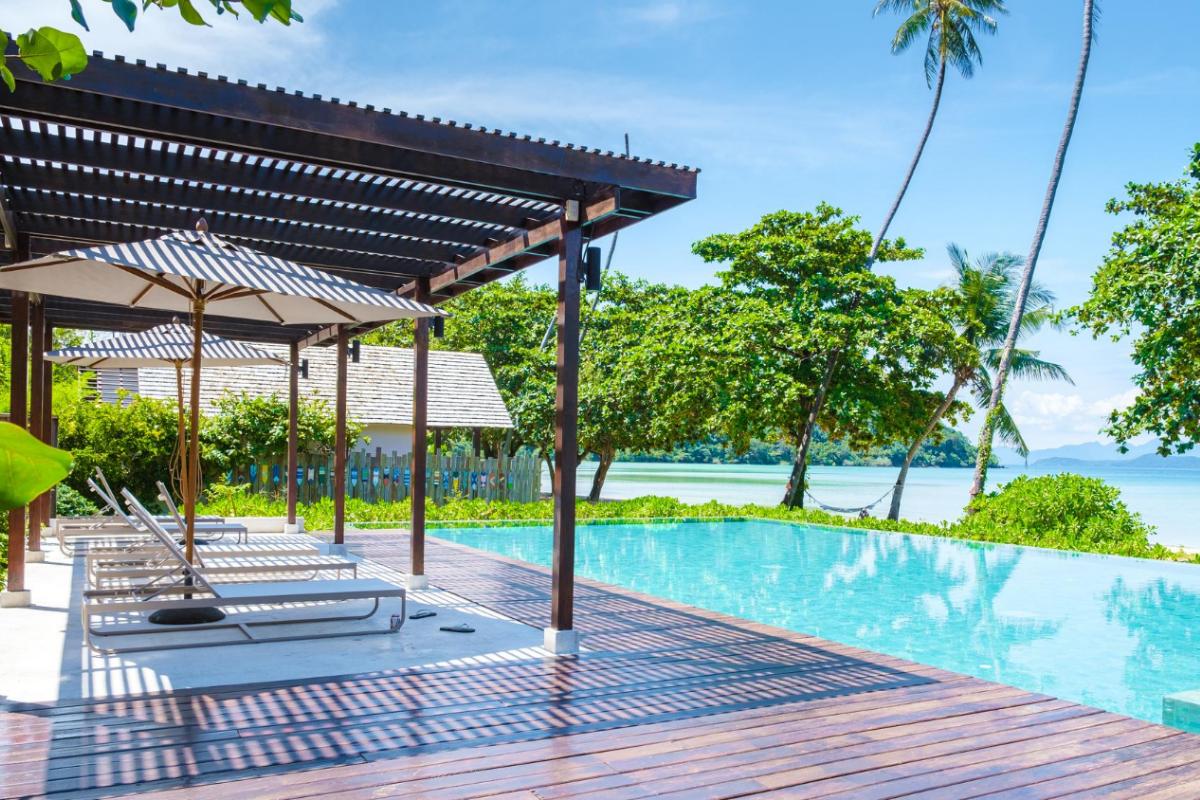 Building a swimming pool is always a welcome addition to any home because it can be enjoyed at one's leisure time. Swimming pools can also be used to exercise the body, improve muscle tone, cardiovascular system, and overall body health.
It can be tiring building a swimming pool, most especially when one is a first timer without any idea whatsoever is required in terms of design or maintenance. In this case, you don't need to worry because there are companies who offer pool care services in Orlando that can help to handle the entire process.
Pure and Simple Pool Care does not only offer pool cleaning service in Orlando alone, we can also help in building your dream swimming pool as well. For those who have already have a pool, and the newbies, we can help you to build and beautify your pool with some wonderful features that shall make it glamorous and desirous by everyone to use.
Getting the best out of your pool usually requires adding features that will help you maximize its utility. Here are our top picks;
Shower

It is very important that your swimming pool has a shower area for people to wash off before getting into the pool and after getting out. One of the ways to ensure the pool is treated and free from pathogens that can cause diseases is by having a shower area around the swimming pool. Swimmers would shower before making use of the pool so that dirt and other things may not get mixed with the pool's water.

Lounge chair

After an exercise, one is usually stressed and fatigued, and in need of relaxing. The same thing applies to swimming. That is the reason one needs a lounge chair beside a swimming pool to relax. A lounge chair is designed so that it offers swimmers the needed relaxation. You can get this in treated wood that's waterproof or metal.

Flower decoration

Swimming pool is not meant to enjoy the cool water and the muscle toning it offers, it must be beautiful as well. One of the ways to beautify the swimming pool is flower decoration.

The swimming pool area needs that pop of colour and or mix desert rocks that add their own aesthetics to your pool area.

LED lights

Asides flower decoration, LED lighting is another feature that can beautify the swimming pool design. Asides from the coloration feature it offers, led lights are also a source of illumination to the swimming pool in the dark.

Automatic cover

Everyone is entitled to enjoying the swimming pool, both the old and the young. Swimming pools however sometimes pose a safety threat, especially when children are involved. An automatic cover helps to ensure that your swimming is covered when not in use and kept off-limits to children. The cover also helps your swimming pool water to stay cleaner for longer, reducing the amount of time and money spent on pool cleaning service in Orlando.